Botox is a popular treatment for reducing wrinkles and giving people a younger, smoother look. But before you book an appointment, it's essential to be aware of the potential danger zones that come with this procedure. Botox can cause serious side effects such as drooping eyelids, sagging facial muscles, and paralysis in some cases. With cosmetic treatments like this, it's always wise to take caution and do your research before committing—so you don't end up regretting it later!
How Do Botox Injections Work?
Botox works by blocking nerve signals to the muscles in the face, making them unable to contract. This prevents wrinkles from forming and can make existing wrinkles less visible. Botox is injected directly into the area of concern and results typically last for three to six months before another treatment may be necessary. The procedure itself usually takes no more than fifteen minutes and can give people a more youthful appearance. It is important to note that Botox should only be administered by qualified medical professionals in order to minimize any risks or complications.
Why These Danger Zones Can Cause Problems?
Botox "Danger Zones" can cause problems because they are areas of the face where facial expression occurs. These areas have an abundance of nearby muscles which are susceptible to potential side effects such as drooping eyelids, sagging facial muscles, and paralysis in some cases. Therefore, it is important to be aware of the potential risks associated with Botox and speak to a trained professional about possible complications before getting treatment.
Additionally, these high-risk or danger zones are areas where blood flow can be impeded due to Botox, leading to further serious issues such as ocular ischemia. Similarly, if injected incorrectly in these regions, patients may experience allergic reactions or deformed smiles due to overcorrection of their wrinkles and exaggerated eyebrows. Therefore it is essential for patients to be aware of how injecting Botox in danger zones can lead to potential complications beforehand so that they know exactly what they are getting into when undergoing this cosmetic procedure.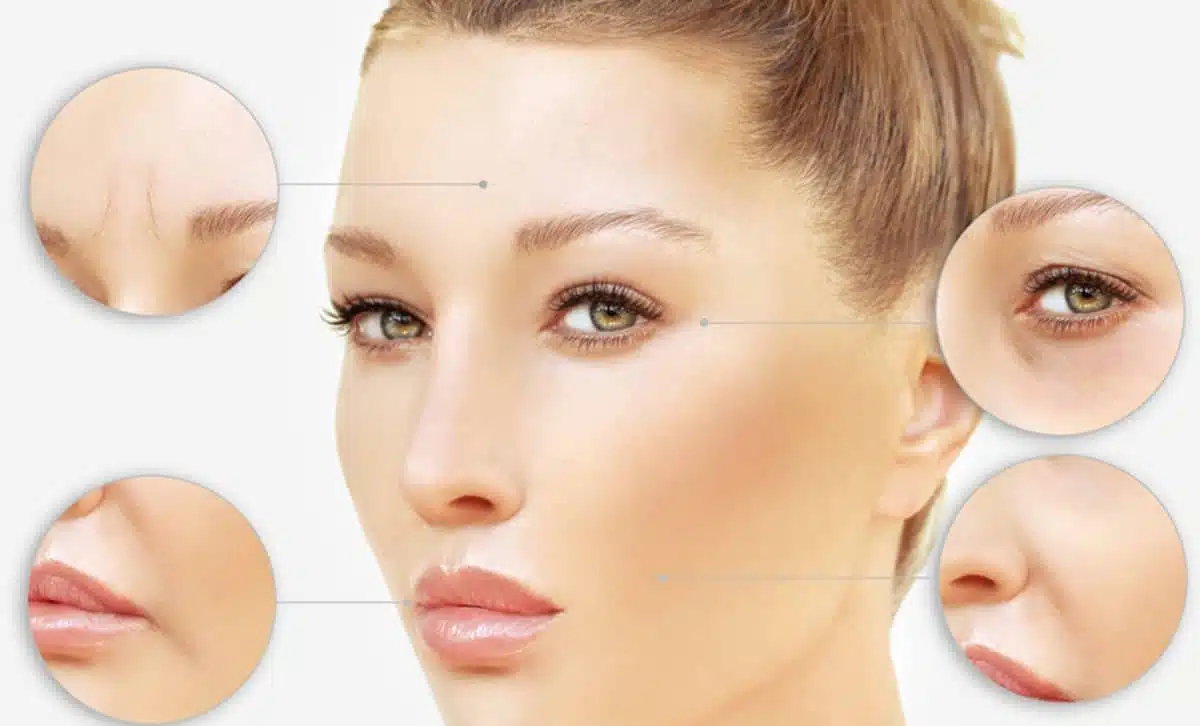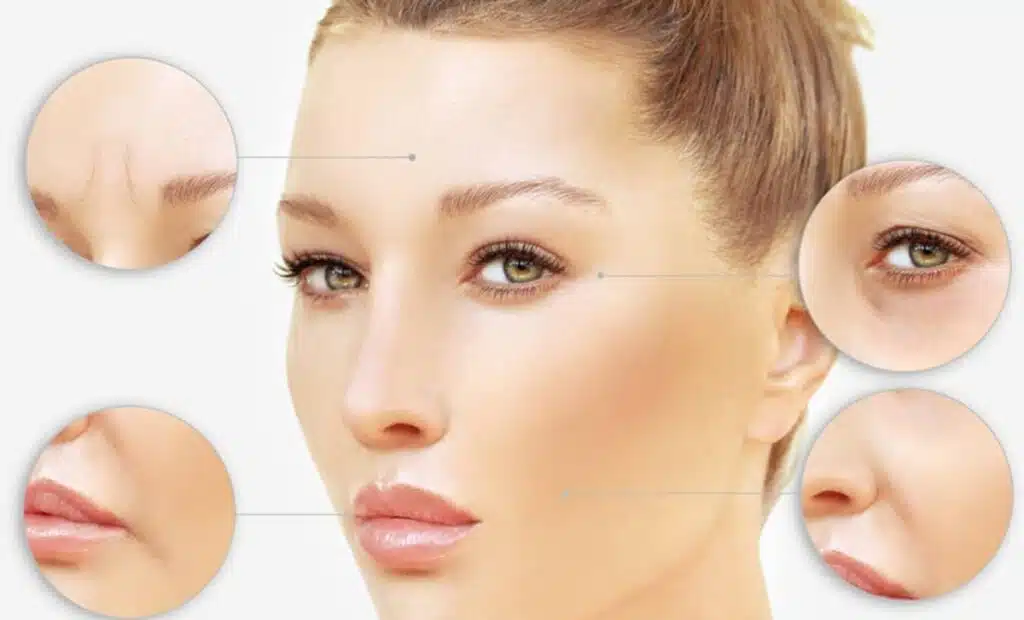 1. Nose region
The nose region is close to many blood vessels and nerves. Botox injected in this region can cause problems such as drooping eyelids, facial paralysis, or difficulty breathing. Moreover, if injected too deeply here, it can lead to serious complications such as ocular ischemia or even blindness.
2. Nasolabial fold
The nasolabial fold is a danger zone for Botox injections because it involves injecting the toxin directly into an area with a high concentration of muscles and nerves. Injecting too much Botox in this region can lead to sagging facial muscles, drooping eyelids, and even facial paralysis. Additionally, due to the close proximity of the lips and other sensitive areas such as the eyes, there is an increased risk of allergic reactions when injecting in this region.
3. Perioral region
The perioral region includes a number of muscles and nerves around the mouth, nose, and eyes. If injected too deeply or with too much product in this area, these muscles can be paralyzed leading to drooping eyelids, sagging facial muscles, difficulty speaking, and even difficulty breathing. Since it is close to the lips and other sensitive areas such as the eyes, there is an increased risk of allergic reactions. Therefore, patients should be aware that this is a potential danger zone before undergoing Botox treatments so that they can make an informed decision beforehand.
4. Infraorbital region
It is important for those administering Botox not to inject the lower lip or surrounding mucous membrane area, as it can result in side effects such as skin swelling or bruising. It is advised not to inject in the moist edges of the top or bottom lips.
5. Temple region
The temple area adjacent to the nose and inner eye socket presents a heightened risk of Botox complications because of the close proximity of the dorsal nasal artery and ophthalmic artery. These arteries provide blood supply to the nose bridge and eye, and injections administered too close to them could result in serious complications, such as vision loss.
6. Glabella region
The area between the eyebrows is also known for the underlying bone where the supraorbital and supratrochlear arteries are located at varying depths, so injecting Botox high on the forehead in the area is not recommended due to the presence of these two arteries.
Improperly injected Botox can cause occlusion in the small vessels that supply the eyes, leading to severe complications including visual impairment and, in rare instances, blindness.
7. Orbicularis Oculi Muscle
Botulinum Toxin injections are frequently used to decrease wrinkles and fine lines, which can be indicators of aging. It is crucial to thoroughly assess the potential hazards associated with this procedure.
The orbicularis oculi muscle is susceptible to negative effects from Botox, such as eyelid drooping or sagging, if the injection is administered too closely. It is crucial to seek guidance from an experienced plastic surgeon prior to pursuing any cosmetic procedures.
8. Frontalis muscles
The frontalis muscles can be found in the forehead and injecting Botox too close to this area can result in complications due to potential effects on blood vessels.
How to Minimize the Risk in the Danger Zones
The best way to reduce risk in Botox danger zones is to ensure that you are receiving treatment from an experienced and qualified aesthetic professional or physician. Dermal filler injections require proper technique and technical knowledge, and inexperienced providers may not be aware of the potential dangers associated with such treatments.
Additionally, it is important to discuss the procedure with your provider beforehand to make sure you are getting the most effective and safe treatment possible. You should also ask plenty of questions about the injection sites so that your provider can avoid any wrong spots or areas that could result in complications. Following these steps will help minimize the risk associated with Botox danger zones and ensure a safe and successful outcome for your treatment.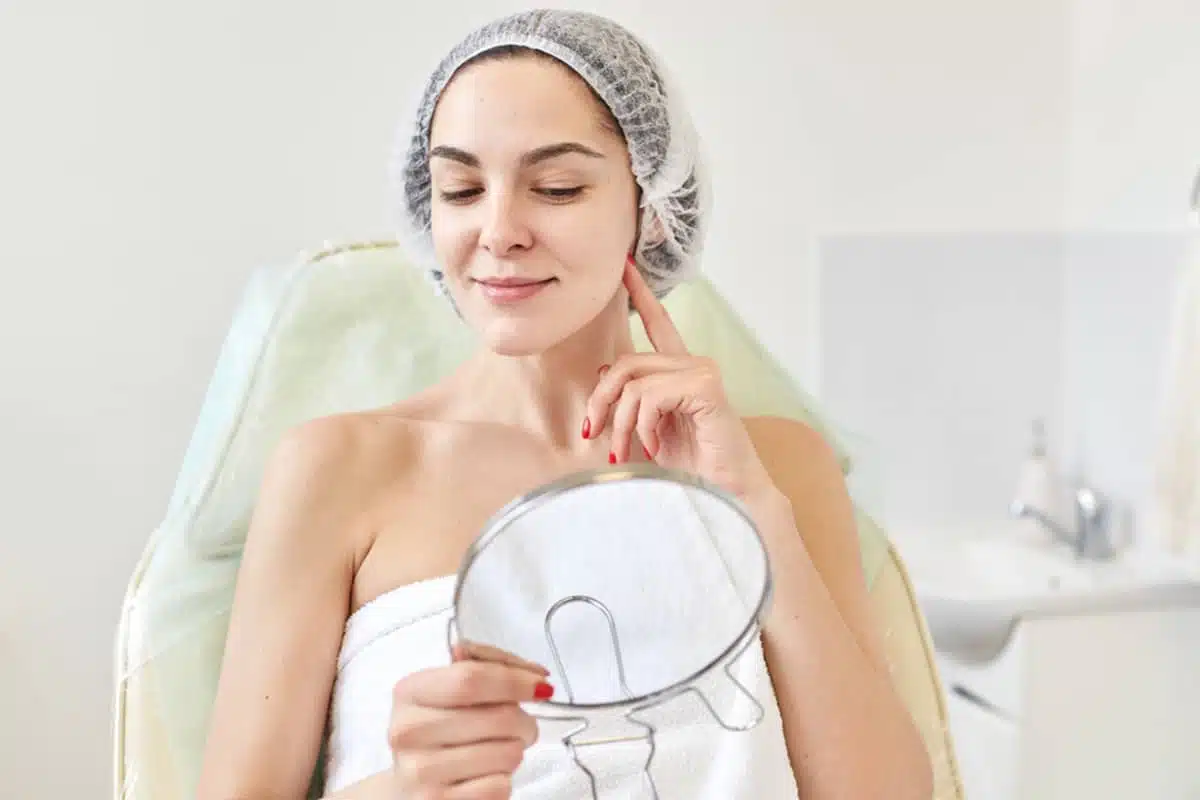 Get the Results You Want!
If you're seeking a safe and successful Botox experience, Dr. Lozada is the best option for you. With his extensive knowledge and expertise, Dr. Lozada can ensure that your procedure meets the highest safety standards and yields the desired outcome. Don't take any chances with your health or appearance – trust the professionals at Dr. Lozada's Philadelphia plastic surgery practice to provide you with effective and safe injections of Botox in Philadelphia! Schedule your consultation here!