Philadelphia's Premier Double Board Certified Facial Plastic Surgeon & Rhinoplasty Specialist
Where Beauty & Function Meet
Nasal & Facial Plastic Surgery
Our Vision
At Lozada Facial Plastic Surgery we believe balance is beauty. Unbalanced facial features are noticeable and can become a source of insecurity. By understanding facial proportions and the artistic interplay of light and shadows we can provide comprehensive and individualized treatment plans that are both natural and effective.
Dr. Kirk Lozada
Dr. Lozada is a Penn Medicine trained facial plastic surgeon and rhinoplasty expert. Having trained with some of the pioneers in facial aesthetic surgery he is recognized for his natural results. Dr. Lozada is the editor of two international textbooks on rhinoplasty and non-surgical rejuvenation and, and is faculty for the Penn Facial Plastic Fellowship program.
Rhinoplasty Expert
Dr. Lozada is an expert in rhinoplasty with unmatched skills and experience in scarless rhinoplasty and revision rhinoplasty. By employing modern day techniques performed by only a few surgeons in the country, Dr. Lozada is able to achieve beautiful, balanced, and functional rhinoplasty results!
Dr. LOZADA
Double Board-Certified Facial Plastic Surgeon
Dr. Lozada is pleased to announce his acceptance as a diplomate to American Academy of Facial Plastic Surgeons (AAFPRS). Dr. Lozada is now one of the few elite surgeons in the country who is double board-certified in both Facial Plastic Surgery and Head & Neck Surgery. This rigorous, multi-year process, recognizes his excellence and dedication to his patients and his craft.
Dr. Lozada is a second-generation Facial Plastic Surgeon and is a highly knowledgeable and skilled physician offering new, innovative techniques that provide safe and natural results. His specialties include, but are not limited to, rhinoplasty, facelift, and eyelid (blepharoplasty) surgery. Dr. Lozada prioritizes a personalized experience for each patient and understands the enormity of the decision to trust him with their face.
Make an appointment with Brooke today!
Brooke Carrero, RN is a highly trained aesthetic nurse injector. In 2016, she received her Bachelor's in Science for Nursing at Thomas Jefferson University. Before pivoting into aesthetics, she worked in the Heart and Vascular Intensive Care Unit at Penn Presbyterian Medical Center. Brooke eagerly transitioned into this role to help others identify their most confident self and to promote their natural beauty while still following her passion to make a difference in people's everyday lives. Brooke's devotion to learn and train in all of the newest cutting-edge technology that the aesthetic world has to offer goes unmatched.
Before & Afters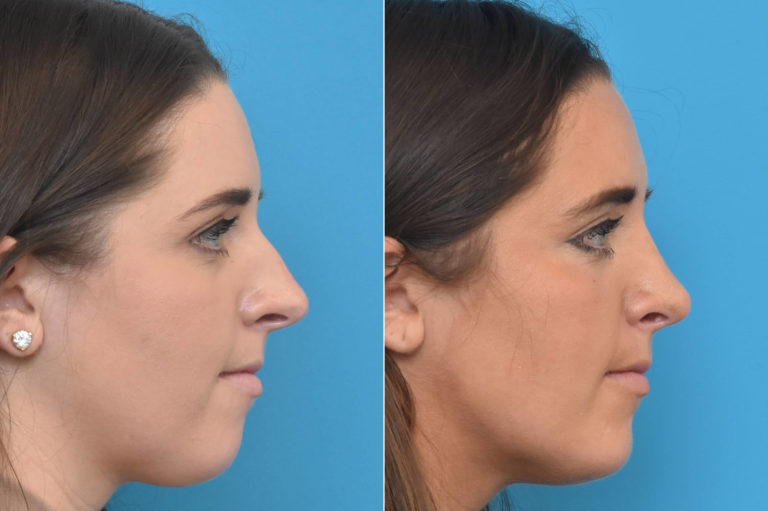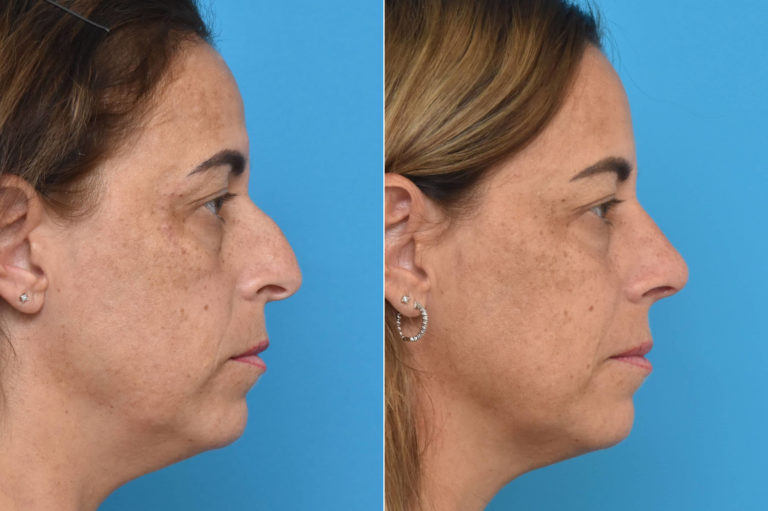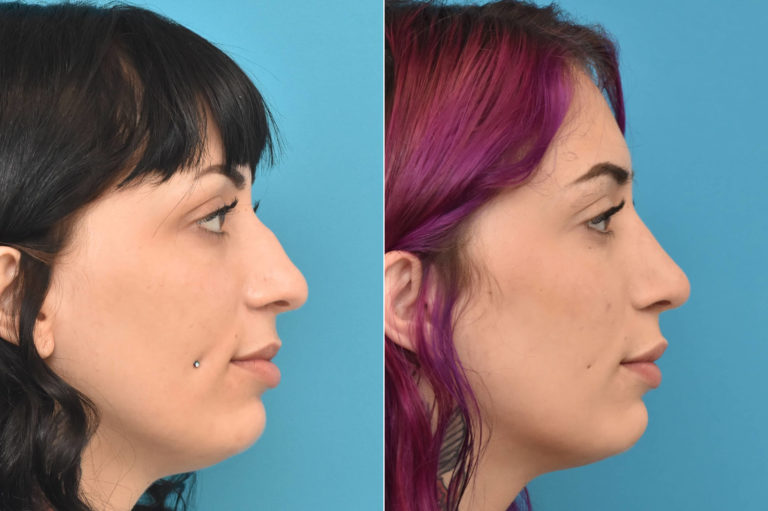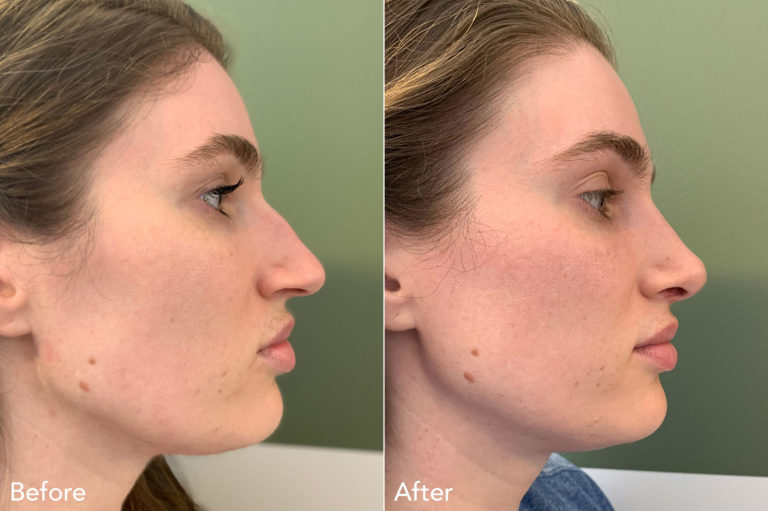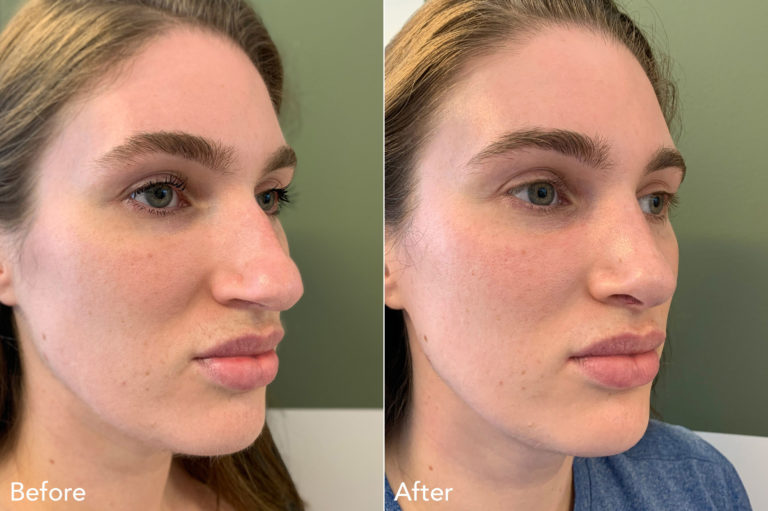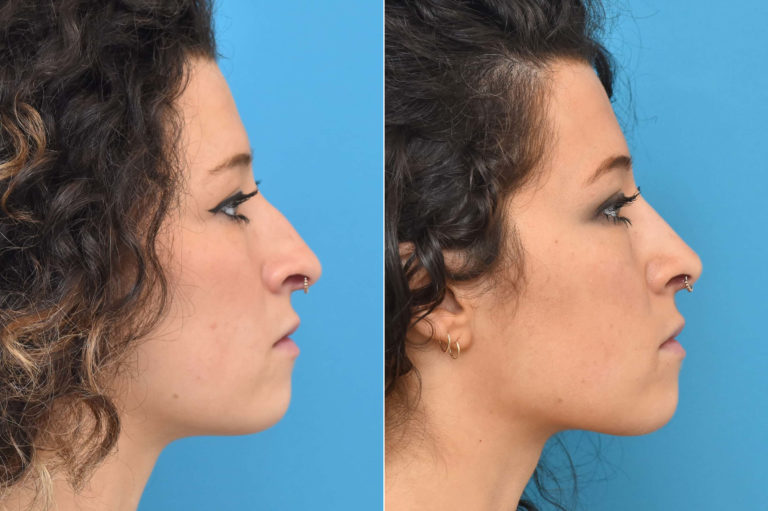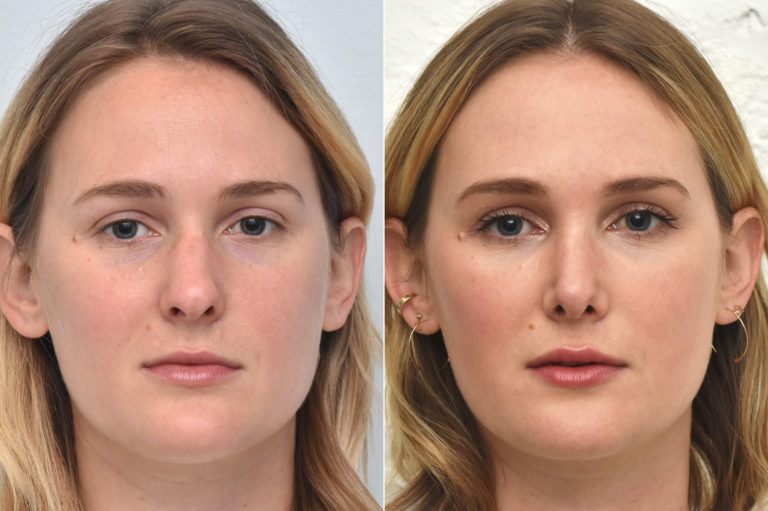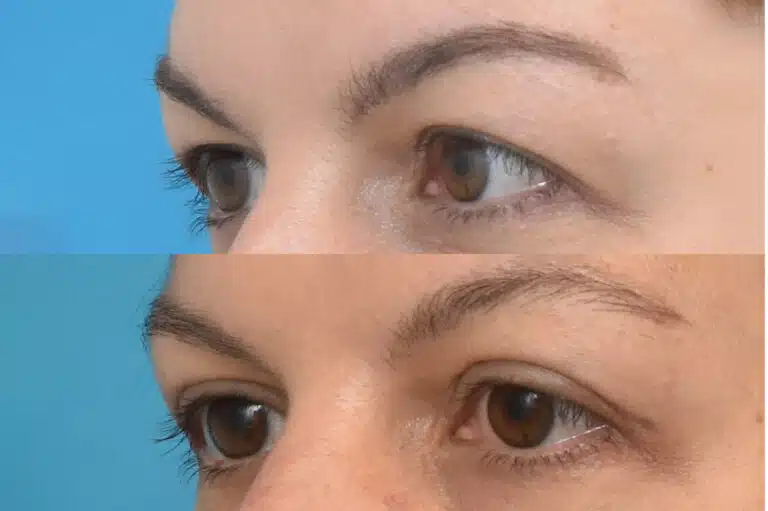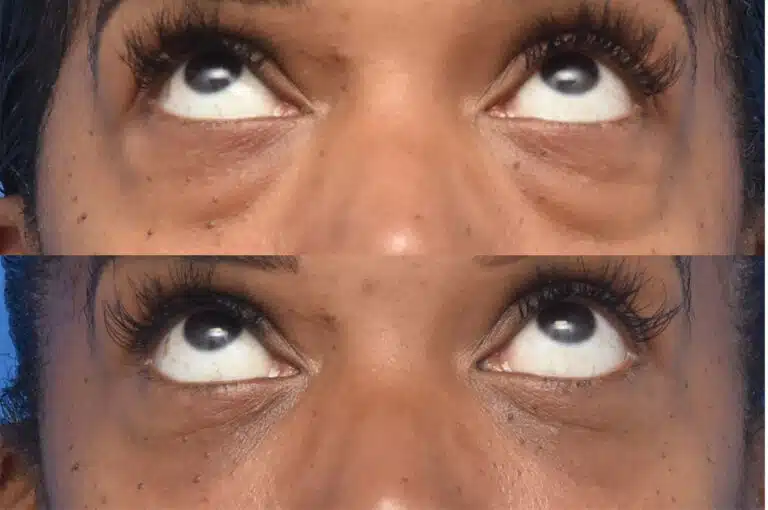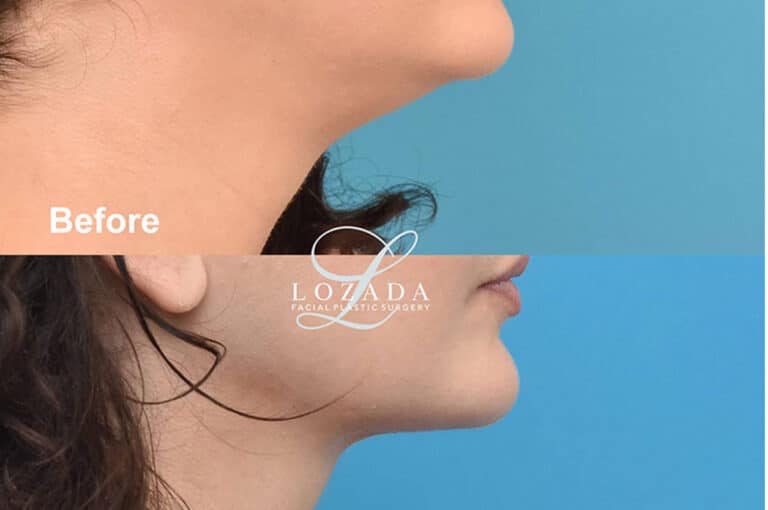 Happy patients
I could not be happier that I chose Dr. Lozada for my rhinoplasty. I was very anxious and hesitant but he assured me he would be there every step of the way and he was. We went over the simulated results multiple times until we came up with projected results that I was truly happy with. Dr. Lozada called me the night before and the day after surgery to see how I was doing and answered any last minute questions. He truly wants his patients to be happy with their results and he still continues to address any concerns that I might have. I am 3 months post op and am very happy!
One of the most fascinating things about Dr. Lozada is that he is an "old soul" Physician trapped in a young, innovative energetic Plastic Surgeon's body. In medicine today- that is the BEST combination and almost impossible to find. When looking for someone who is going to be transforming parts of your body- its critical to find a Doctor who is available to answer your questions 24/7. A Surgeon who is willing to look and relook at your pictures with you multiple times over, to make sure you understand what his plan is, and that your visions align.
The best! I had contemplated eyelid surgery for years and it wasn't until I met Dr. Lozada that I felt comfortable enough to move forward with it. Dr. Lozada is a super friendly, compassionate provider who takes his time to make you feel comfortable, answer questions and everything he said (e.g., what to expect during surgery and post op) held true. In addition, the entire office team and Brooke are fabulous. I would undoubtedly recommend Dr. Lozada if you're contemplating your own surgery.
Dr. Lozada is fantastic and so is this entire team. This was my first medical office visit during the pandemic, and their protocols made me feel safe and at ease. This was also my first time getting facial injections – Dr. Lozada went through every brand and every approach to treatment, and let me know why he was doing what he was doing along the way. Highly recommend!
Dr. Lozada is a truly special doctor. You won't find a lot of surgeons like him who are so thorough and genuine in their consultations. I was very nervous going into it and he answered every question and was happy to sit with me as I asked him 100 of them! He is so personable and kind, he made the whole process very enjoyable. I am so happy with my results and left feeling more confident than ever! Would highly recommend him, the best of Philly for sure!
I recently had a few facial moles removed and even though I don't usually write reviews, in this case I was so pleased with the outcome that I had to. Dr. Lozada and his staff were extremely friendly, considerate and professional throughout my visit. The procedure was fast and painless and the outcome has been amazing. Four days since the operation and you can hardly tell there was anything done. I recommend Dr. Lozada to anyone without any hesitation.
Dr. Lozada is incredible. Detail-oriented, reasonable, and educational throughout the whole process. There's no other option in my book. Has a great taste in Flamenco guitar music as well.
I got a liquid rhinoplasty and it really changed the way I look and feel about myself. Dr. Kirk Lozada is so kind and so good at what he does. I am so happy with my results!!
Dr. Lozada is incredible! It was my first time getting Botox, and he went through every detail of the process before we began. He answered every question I had, and made me feel extremely comfortable. I will 100% be going back again, as I can't say enough good things about Dr. Lozada!!
My PCP referred me to Dr. Lozada for an earlobe repair. I ripped my earlobe piercing which resulted in a stretched piercing hole. I called Dr. Lozada's office to schedule a consultation. They scheduled an appointment for me the very next day! Dr. Lozada was very detailed and communicative during my consultation and scheduled my earlobe repair for the following day.
I had an amazing experience getting my rhinoplasty done by Dr. Lozada. I was very nervous and really wanted a natural look and Dr. Lozada answered every single one of my questions and concerns and he totally put my mind at ease. The best part is that my nose looks AMAZING and completely natural. Not only is he an amazing surgeon, but he's also one of the most patient and kind doctors I have ever met!
Dr. Lozada changed my life!! I can finally actually breathe through my nose! It may seem strange for some but I can't remember what it felt like to breathe through my nose until Kirk helped me. I battled breathing problems after some trauma incidents and could literally not breathe whilst rinsing mouth with listerine or even while washing face in shower.
My primary care physician highly recommended Dr. Lozada to treat my broken nose and I couldn't be happier with the results! His professionalism was apparent from the moment I met him and he took the time to discuss my options and establish a care plan. Dr. Lozada is truly a spectacular physician and person. My nose looks better than ever and as a bonus I can breathe easier!
I can not say enough nice things thing about Dr. Lozada. He is caring, professional, honest, friendly and just an all around amazing doctor. I had rhinoplasty on the 11th after meeting him only a few weeks earlier.
Dr. Lozada is an outstanding doctor. He diagnosed my deviated septum, helped brainstorm potential treatments, and ultimately conducted a successful surgery to fix the problem. I am breathing easier than I have in recent memory, and it's all thanks to his professionalism and skill.
I recently had sinus surgery by Dr Lozada and only have great things to say. It's about three weeks since the surgery and while I'm still healing, my quality of life has already seen a big improvement.
I recently went to Dr. Lozada for Botox injections, and couldn't be happier with his work! The office was bright and clean and I was seen quickly after arriving. Even though I had gotten injections before, Dr. Lozada took the time to explain the unit number and location of the injections he was doing that day.