Dermal Fillers Philadelphia, PA (Hyaluronic Acid Fillers)
One of the most important parts of the aging process is the volume loss of the facial fat compartments. Hyaluronic acid fillers are injected into specific areas of the face that have lost volume. By restoring volume, we can rejuvenate the appearance to a more refreshed and youthful look. If you require any type of hyaluronic acid fillers please contact our Philadelphia office today!
Benefits of Hyaluronic Acid Fillers
Hyaluronic Acid Fillers are the unsung heroes in the realm of aesthetic enhancements. Bridging the gap between invasive surgeries and natural beauty, these fillers offer a revitalized look, capturing the essence of youth and vibrancy with every application.
1
Strengthens Your Facial Skin
Hyaluronic acid shields skin from pollutants and smoke, enhancing resilience and maintaining a healthy, radiant appearance.
2
Regenerates New Skin Cells
Hyaluronic acid fillers can hydrate your skin and help with the generation of new skin cells. These new skin cells are healthy and make vibrant, smooth, and youthful skin.
3
No More Wrinkles and Fine Lines
Minimizing wrinkles and signs of aging, enhancing lips, and fortifying skin against pollutants and sun damage, hyaluronic acid fillers improve overall texture.
Before and After Filler Photos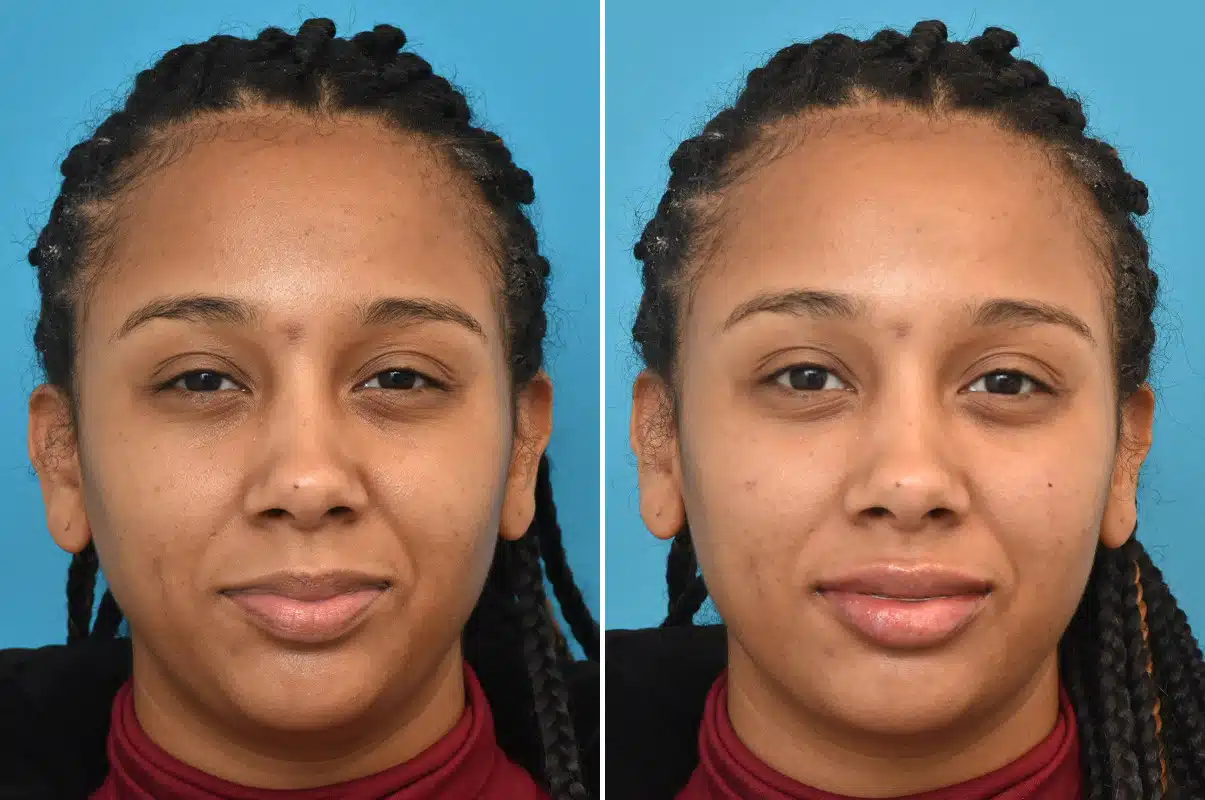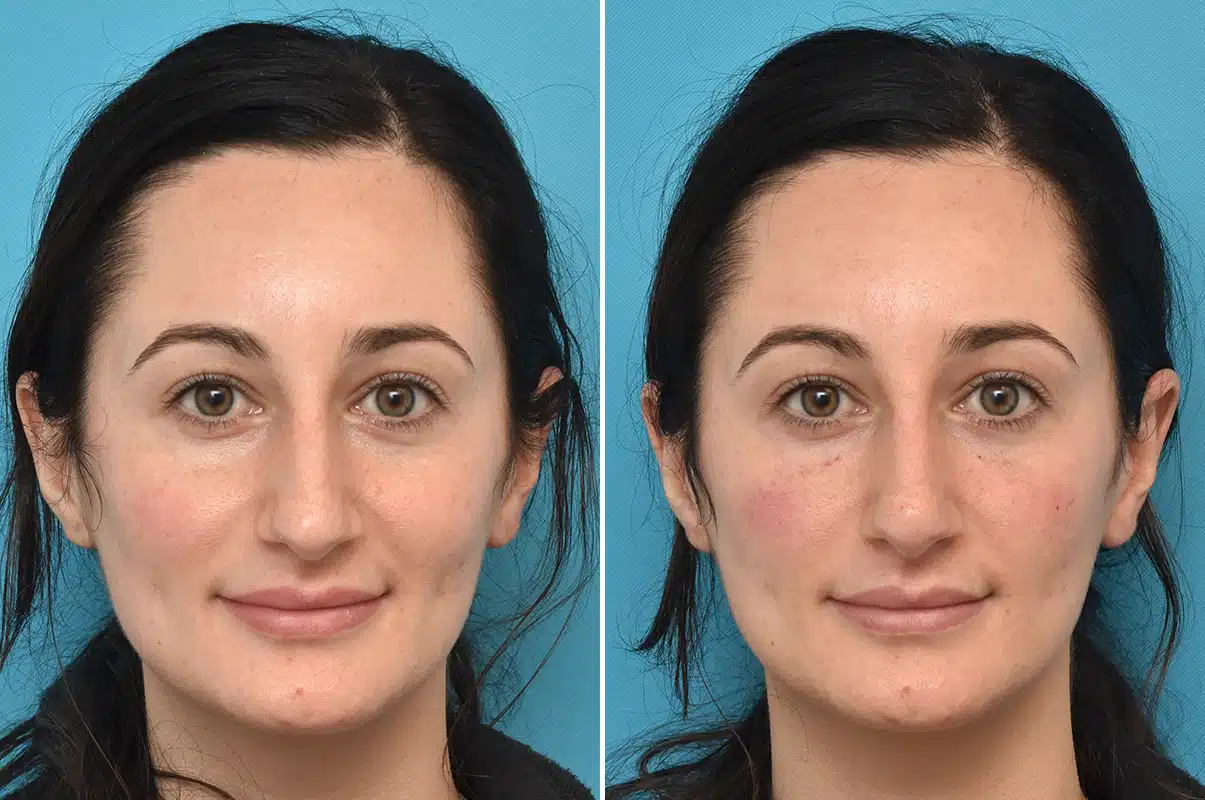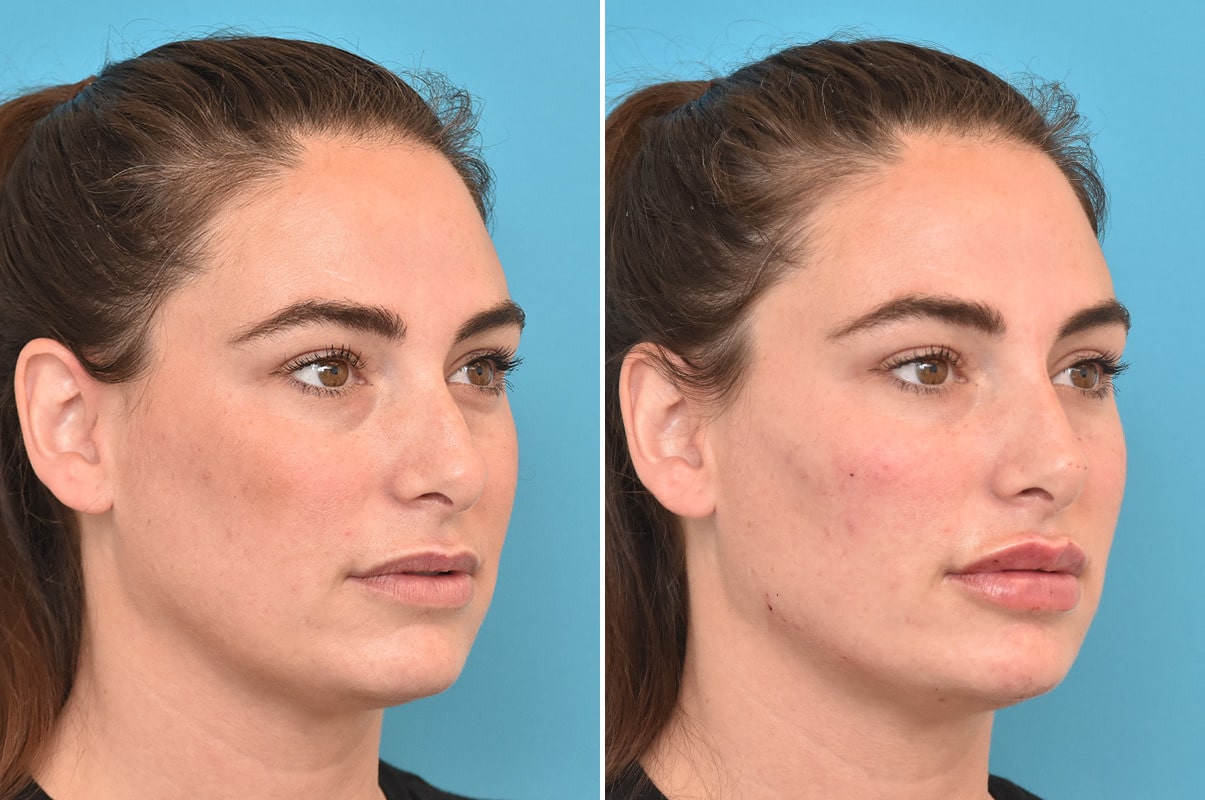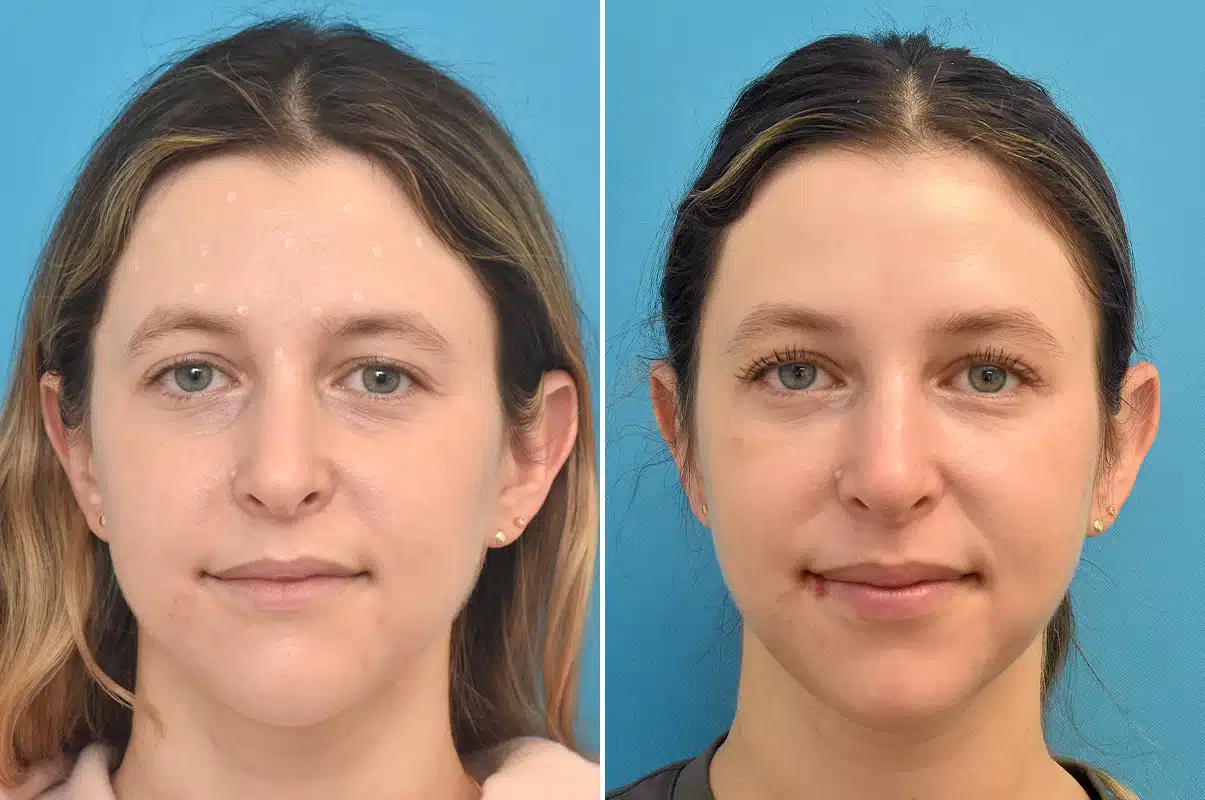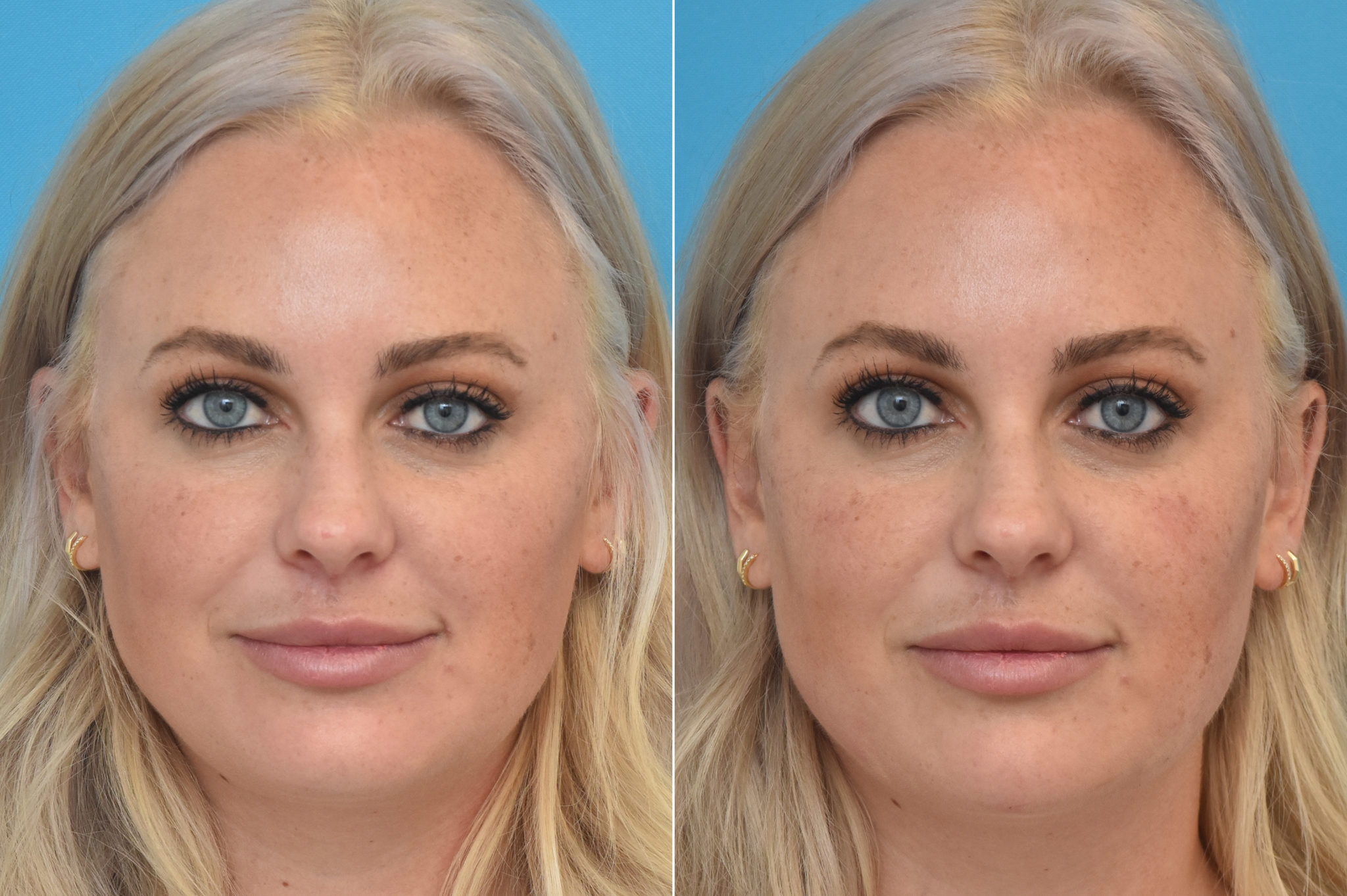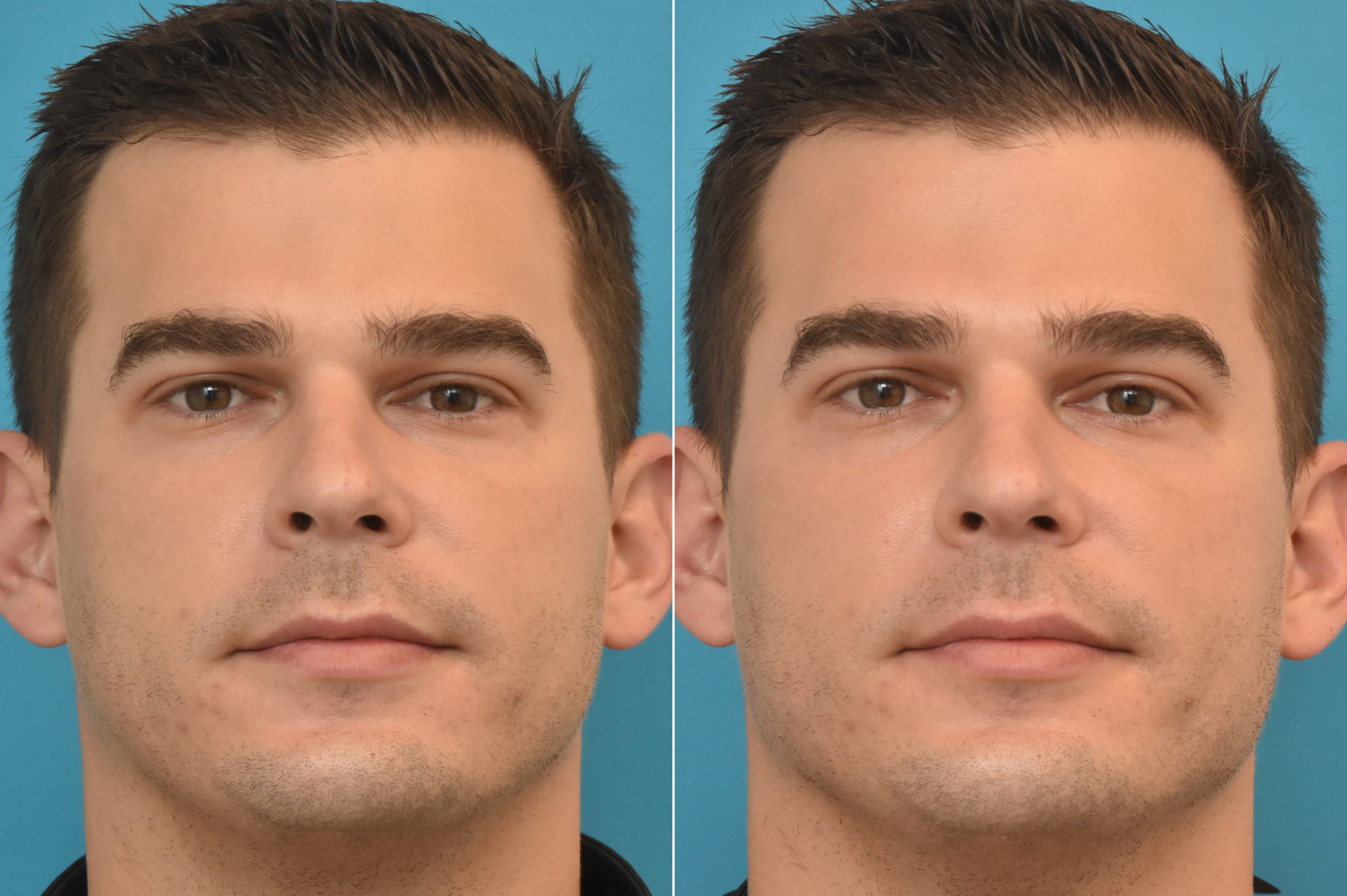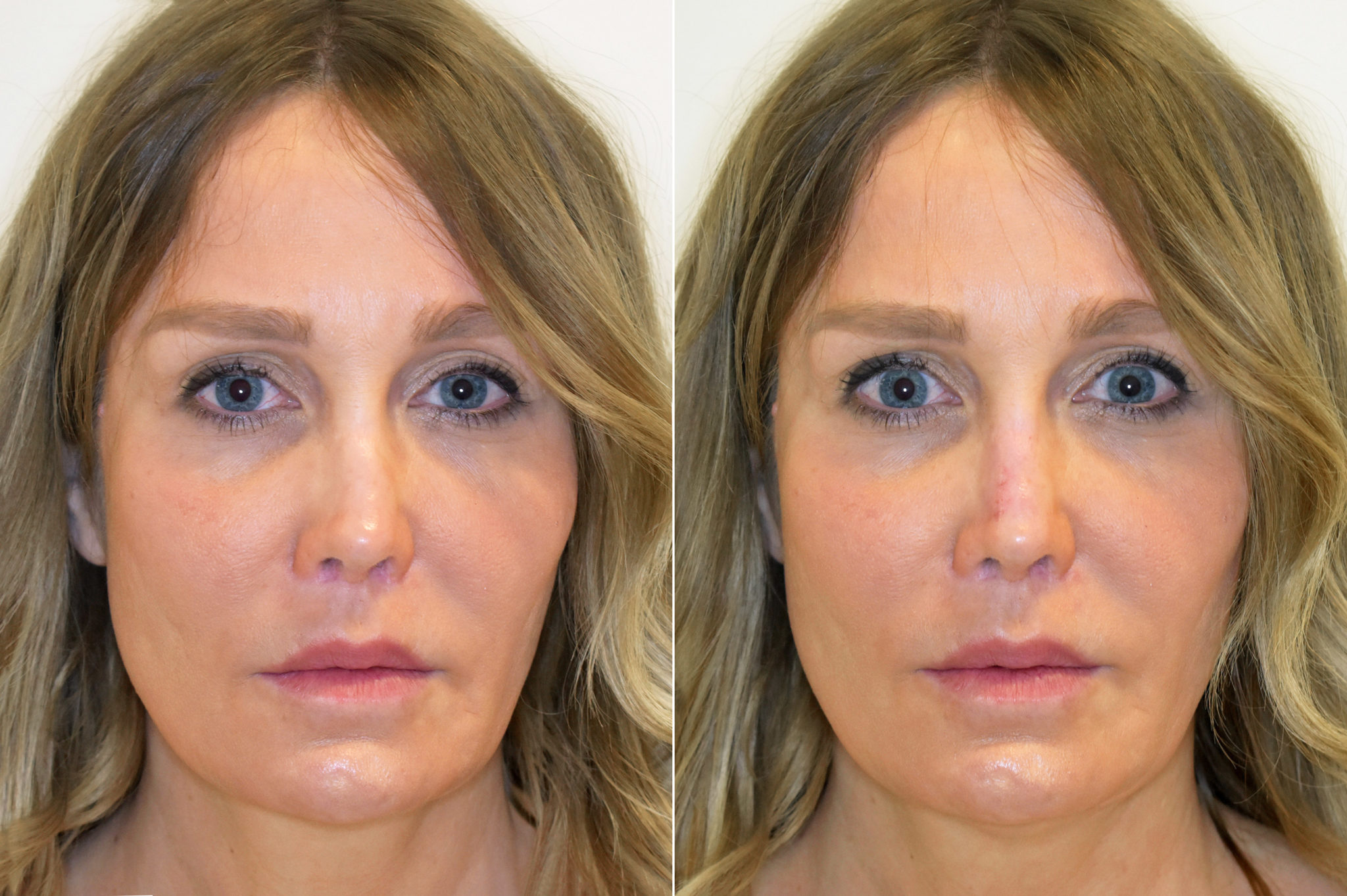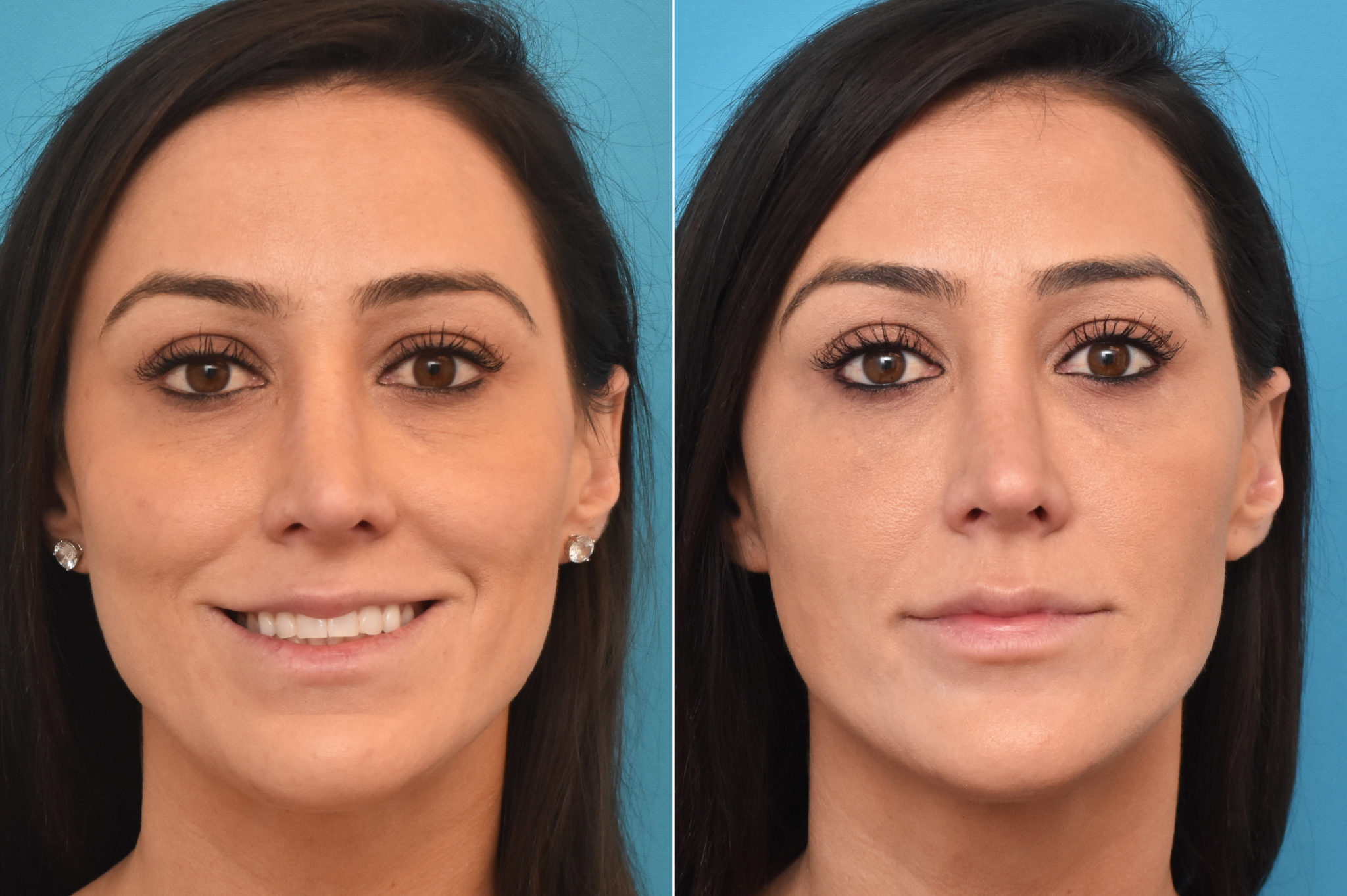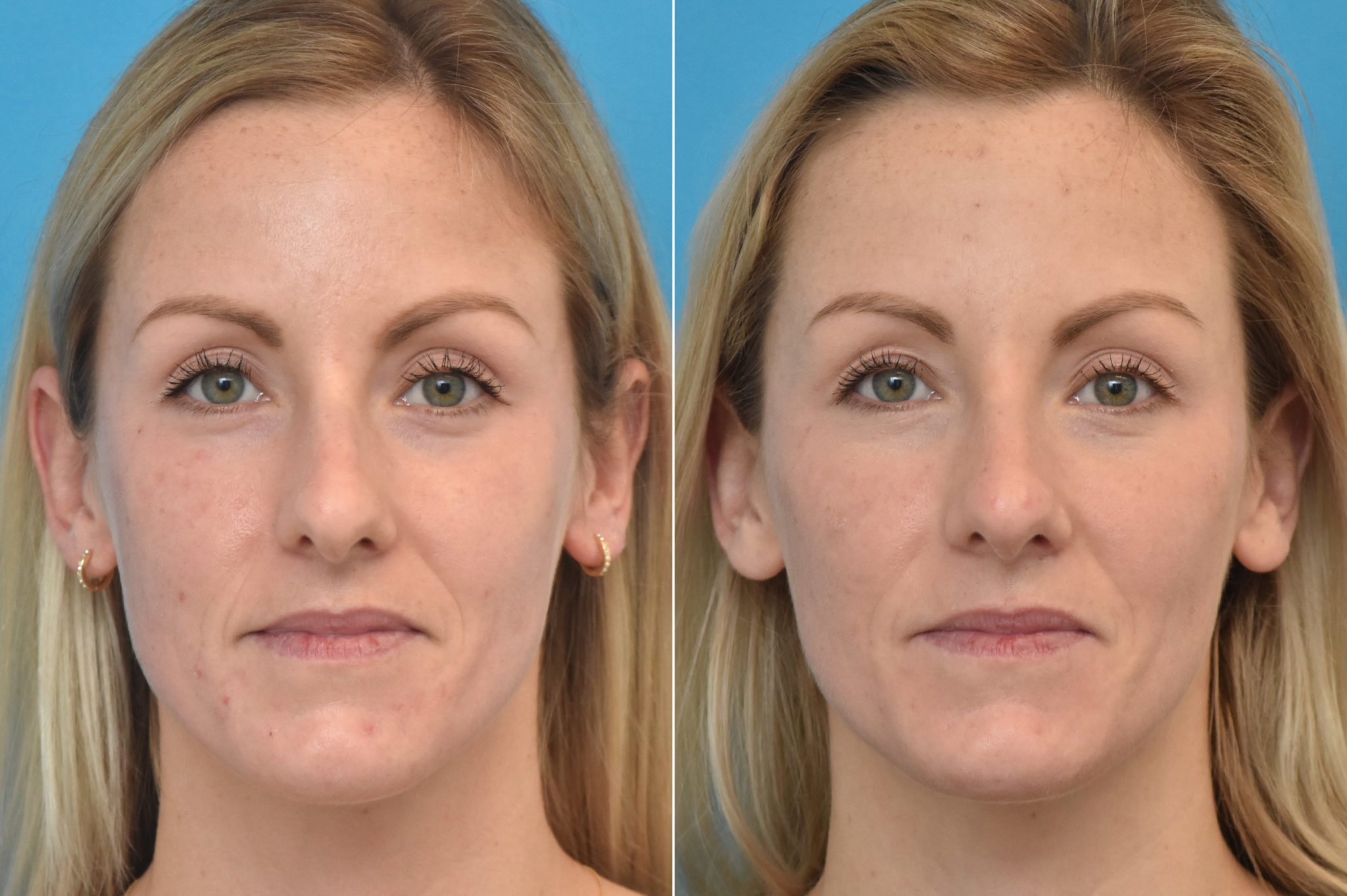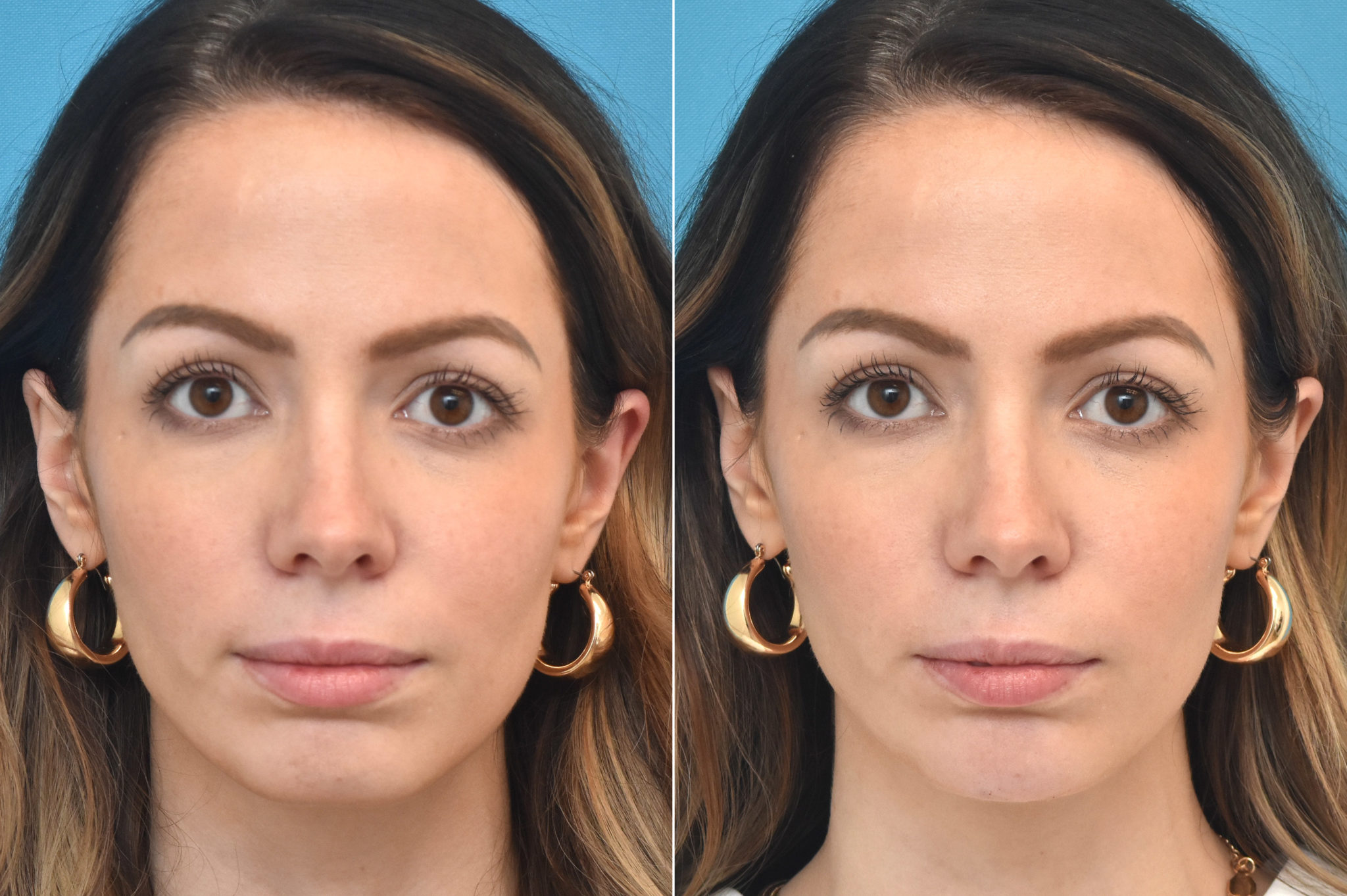 * All Dermal Fillers Philadelphia patients are unique and individual results may vary.
What is Hyaluronic Acid Filler?
Injectable Fillers are an extremely popular non-surgical treatment for correcting facial volume loss, facial lines, and wrinkles, deepening creases, and achieving facial rejuvenation. Most modern-day fillers are made of hyaluronic acid. Hyaluronic acid is a natural component of the skin and subcutaneous tissues in the human body. These products can be used to restore volume in specific areas of the face and neck and help turn back the aging clock.
There are many types of hyaluronic acid fillers including Juvederm, Juvéderm Voluma, Juvederm Ultra XC, Restylane Lyft, Restylane Silk, Restylane Refyne, and Belotero Balance, among many others. Injectable filler treatments are done awake in the office setting and results are noticeable immediately. There is no downtime and minimal to no post-op bruising.
How Do Dermal Fillers Help Correct the Aging Process?
One of the most important parts of the aging process is the volume loss of the facial fat compartments. Before injectable fillers, the gold-standard treatment for restoring lost volume to the face was facial fat grafting. The first FDA-approved hyaluronic acid dermal filler, Restylane, sparked a revolution with injectable fillers now one of the most commonly sought aesthetic treatments.
Hyaluronic acid fillers are injected into specific areas of the face that have lost volume. By restoring the loss of volume, we can create a youthful appearance to a more refreshed and youthful look. The aging process begins in the eyes and around the mouth.
As we continue to age we lose volume in the cheeks, temples, and jaw. Coupled with the descent of soft tissues due to gravity these give the classic signs of a facial aging curve including flattened cheeks, deepening nasolabial folds, marionette lines, temporal hallowing, eyebrow descent, perioral (smokers) lines, and thin lips.
Not every patient is at the same point on the aging curve and cookie-cutter injection formulas do not yield consistent and natural results. Careful facial analysis with an understanding of where volume loss has occurred and where it should be replaced is a real skill. This will always be the most important factor in the ultimate aesthetic result for the patient.
Best candidates for Dermal Fillers
A perfect candidate for hyaluronic acid filler treatment:
Maintains a Healthy Skincare Routine
A responsible filler candidate takes care of their skin and takes proper medical advice for the same. Candidates with facial infections and oral infections should always be truthful and honest with their surgeons to prevent further complications post-surgery.
Do Not Smoke
Smoking habits come with many detrimental and visible effects, and one of them can be bad news for aspiring dermal filler candidates. Smoking can sabotage the chances of getting fillers as it shrinks blood vessels, thereby reducing blood and oxygen flow. Limited oxygen flow and blood supply can lead to dead skin cells and slowed recovery post-op.
Is Not Pregnant or Breastfeeding
According to the FDA, pregnant and breastfeeding women should opt out of hyaluronic acid filler treatment. This is because these women have fluctuating hormones that can cause swelling or complications in the blood flow. The FDA, therefore, suggests pregnant and breastfeeding women wait after the feeding period to get their desired dermal fillers.
Different Types of Dermal Fillers
Depending on your requirements, there are 4 types of dermal fillers:
Hyaluronic Acid
Above all, Hyaluronic acid is natural and offers tonnes of benefits to your skin health. Our soft-cell tissues have high concentrations of hyaluronic acid and are a great choice to help treat fine lines and wrinkles through minimally invasive procedures.
It can brighten up your skin tone, diminish wrinkles and fine lines, and works wonders for sensitive and acne-prone skin. It also protects your face from pollutants and helps to keep your skin soft and supple.
You can go for hyaluronic acid fillers to treat facial scars, lines around your eyes, smile lines, cheek depression, facial volume loss, worry lines, etc. It costs about $600 – $1,000 per syringe.
Calcium hydroxylapatite
Calcium hydroxylapatite is an ideal solution to treat moderate to severe fine lines and wrinkles. It is a natural substant found in our bones and hence does not need patch testing to check for allergic reactions.
It not only stimulates and encourages collagen production but also helps to treat marionette lines, nasolabial folds, fine lines, and more. Not to forget, it also plumps up the cheek and makes your face look young and glowing.
Polylactic acid
Polylactic acid can stimulate your body's natural collagen formation and smoothen fine lines. After it is injected, it dissolves within a few days and helps the body regenerate collagen and plump up thinner lips. It also diminishes wrinkles and improves your face's sagging appearance.
Depending on your desired results, you might need up to a 3-month treatment to see the full effect.
Polymethylmethacrylate
Polymethylmethacrylate is a biocompatible, semi-permanent, and synthetic filler, ideal for treating nasolabial folds, deep wrinkles, as well as pitted scars.
You will need a series of injections and sessions of this substance to see its full effect.
Preparing for hyaluronic acid filler
Before going in for the hyaluronic acid treatment, make sure to prepare for the procedure. You can start by checking if you are a good candidate for the treatment and finding yourself a professional cosmetic surgeon.
Consult them for advice on how to prepare for the final day. Educating yourself on dermal fillers can help you stay confident but also well-informed about post-surgery facial care and recovery.
The Hyaluronic Acid Filler Procedure
This facial filler procedure takes more or less 30 minutes. You will receive full support from Dr. Kirk Lozada, who will conduct the surgery.
Make sure to wash your face thoroughly before the cosmetic treatment begins. Dr. Lozada begins by wiping the target area with an antiseptic and then applying topical anesthesia to numb the area.
Depending on the target location, he then proceeds to inject the acid filler using an injection or a cannula. Lastly, he gently and lightly massages the target area to help the solution spread throughout.
The results are immediate and you can go home right after it is done.
Risk and Side Effects of Dermal Fillers
There are a few common side effects of hyaluronic acid filler treatments. There is usually slight redness in the target area, alongside redness and swelling. But thanks to local anesthesia, these side effects do not stay for long and cure in no time.
To keep risks such as allergic reactions, infections, and discolorations at bay, talk to your surgeon before opting for the filler treatment.
Recovery from Hyaluronic Acid Fillers
It takes about 24 to 48 hours to recover from your facial treatment. After that, you can return to your daily activities. Make sure to follow prescribed restrictions to quicken your recovery process.
How long does it take Dermal Fillers to work & how long does it last?
Hyaluronic Acid Filler results are immediate. The duration of the filler depends on several factors including the chemical properties of the filler as well as the area of the face injected. Typically areas with less facial movement (tear trough, nose) have a slower breakdown and last long in the body. Areas with more movement (lips, nasolabial folds, cheeks) will last a shorter period.
Why Should I Choose Dr. Kirk Lozada?
Dr. Lozada is a Facial Plastic & Reconstructive Surgeon and Otolaryngology Head & Neck Surgeon. Dr. Lozada is committed to providing the highest quality aesthetic and reconstructive services for all his patients in the Philadelphia area and New Jersey.
At our office, a personalized treatment plan is essential, and we allow sufficient time during consultation to develop a unique understanding of each patient's desires. Dr. Lozada completed his fellowship at the University of Pennsylvania and has trained with the top American Board Certified Plastic Surgeons in Philadelphia, New York, and New Jersey.
Dr. Kirk Lozada is currently a member of the American Academy of Facial Plastic & Reconstructive Surgery and has numerous publications and presentations in the field of facial plastic surgery.
Frequently Asked Questions About Dermal Fillers
Are Dermal Fillers Safe?
Unlike Botox Cosmetic, Hyaluronic acid fillers are a natural component of the skin and soft tissues. While dermal filler treatments are performed without complications in the vast majority of cases, there are specific risks patients should know and understand before proceeding with treatment. These include bruising, swelling, lumps, bumps, granulomas (ball-like reactions to the product), tissue loss (necrosis), as well as even blindness.
Specific areas of the face are at more risk for serious complications than others and this will be discussed during your initial consultation. Because the risk of fillers is not zero, you must go to an expert in facial anatomy. Dr. Lozada has had extensive training in facial anatomy, surgical anatomy, and facial injectable treatment with some of the leading experts in the world. His knowledge and expertise provide a safe and relaxing environment to achieve the best aesthetic result for each patient.
Why Should I choose a Facial Plastic Surgeon for my Filler?
Filler is widely available in medspas to dentists' offices these days. However, one should seek an expert in facial anatomy and facial injectables. By seeking out a facial plastic surgeon, you ensure you are receiving the highest quality results possible.
What is the Consultation Process for Facial Fillers?
During the consultation, cosmetic concerns are highlighted by the patient. Dr. Lozada will perform a facial assessment and with the patient, formulate a plan to rejuvenate the face. Depending on the location, Dr. Lozada will choose a product(s) that will achieve the best result. Not all products are created equal and understanding the patient's anatomy as well as the rheology (filler science) of each filler is critical. Sometimes injecting an area that is seemingly unrelated to the area of concern is suggested by Dr. Lozada. This is because the treatment areas of the face influence one another and injecting something seemingly far away can indirectly improve the area of concern. A classic example is volumizing the cheeks and mid-face before filling the tear through depression. After effectively volumizing the midface, it is common to see an improvement of the tear trough and requires less filler overall.