Sculptra in Philadelphia, PA
Sculptra is the modern treatment of the facial aging process that stimulates the body to produce new collagen. Not only does Sculptra re-volumize areas of the face, but it also can improve the texture and quality of the overlying skin. Dr. Kirk Lozada performs Sculptra on men and women in Philadelphia, PA. Call (267) 817-4600 for more information or to get started.
Rediscover Ageless Beauty through Sculptra Benefits
Sculptra stands as a beacon in aesthetic treatments, paving the path to a rejuvenated self. Unlike traditional fillers, this remarkable solution offers a subtle lift, invoking the body's natural collagen production to restore youthful volume and vitality over time.
1
Gradual and Natural Results
Experience rejuvenation that subtly unfolds, ensuring authenticity.
2
Stimulate Collagen Production
Delve deeper by reigniting your skin's foundational strength.
3
Long-Lasting Impact
Invest in a solution that promises beauty beyond the fleeting moment.
Before and After Sculptra Photos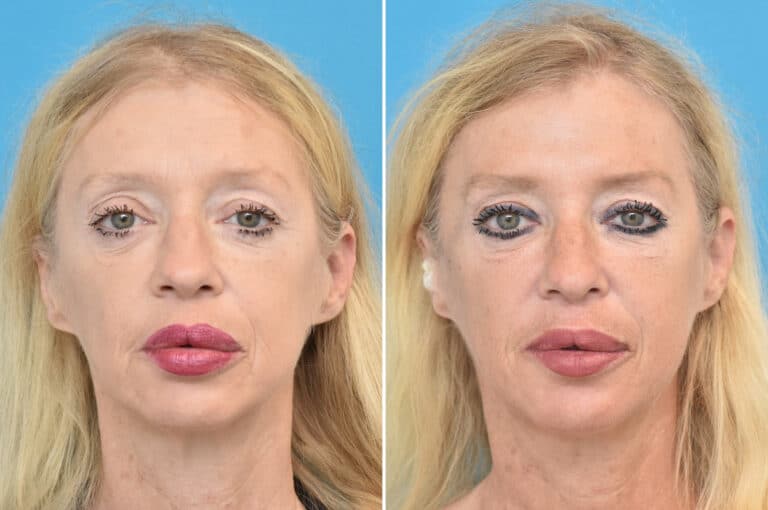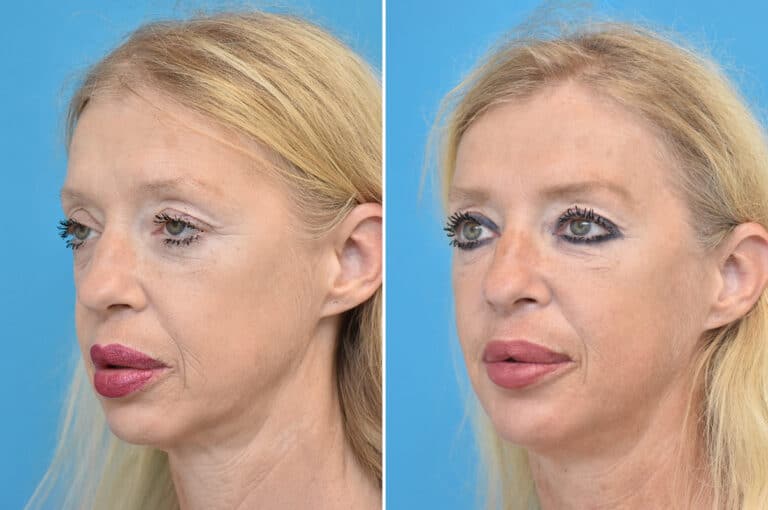 * All patients are unique and individual results may vary.
What is Sculptra?
Sculptra is the modern treatment of the facial aging process. As opposed to hyaluronic acid fillers which temporarily replace lost volume, Sculptra stimulates the body to produce new collagen. This new scaffold under the skin gradually restores fullness in the areas of lines and wrinkles. Not only does Sculptra re-volumize areas of the face, it also can improve the texture and quality of the overlying skin.
What does Sculptra treatments involve?
During the consultation, Dr. Lozada will provide a detailed facial analysis and address the areas of concern. The amount of Sculptra injections depends where each patient is on the aging curve. Older patients tend to need more vials initially than younger patients. Before the treatment Sculptra is made into a suspension with water and lidocaine (numbing medicine). This mixture is then injected using a needle or cannula into the areas of volume loss. It is possible that multiple visits over a few weeks may be required to finish the initial treatment. Once this is finished patients typically see results 4-6 weeks after treatment which continue to improve over months to years. Results can last up to 2 years which is much longer than any hyaluronic acid filler!
What is the Consultation Process for Sculptra?
During the consultation areas of concern are highlighted by the patient. Dr. Lozada will perform a facial assessment and with the patient, formulate a plan to rejuvenate the face. Depending on the location, Dr. Lozada will choose a product(s) that will achieve the best result. Not all products are created equal and understanding the patient's anatomy as well as the options available is critical. If Sculptra is an option Dr. Lozada will discuss these treatments and the cost. A treatment date will be set in the future as the product needs time to be prepared.
Why Should I Choose Dr. Kirk Lozada?
Dr. Lozada is a Facial Plastic & Reconstructive Surgeon and Otolaryngology Head & Neck Surgeon. Dr. Lozada is committed to providing the highest quality aesthetic and reconstructive services for all his patients in the Philadelphia area and New Jersey.
At our office, a personalized treatment plan is essential, and we allow sufficient time during consultation to develop a unique understanding of each patient's desires. Dr. Lozada completed his fellowship at the University of Pennsylvania and has trained with the top American Board Certified Plastic Surgeons in Philadelphia, New York, and New Jersey.
Dr. Kirk Lozada is currently a member of the American Academy of Facial Plastic & Reconstructive Surgery and has numerous publications and presentations in the field of facial plastic surgery.
Sculptra FAQs
How long does Sculptra last?
The effects of Sculptra can last around two years or more for some individuals, but maintenance treatments may be needed to prolong the benefits. It's important to note that individual results can vary based on factors such as age, metabolism, lifestyle, and the specific treatment area. Regular consultations with a qualified provider can help determine the optimal treatment plan and timing for Sculptra injections to maintain the desired outcome.
Is Sculptra safe?
When administered by a qualified and experienced medical professional, Sculptra is generally considered safe. It has been approved by regulatory authorities, such as the U.S. Food and Drug Administration (FDA), for the treatment of facial volume loss and wrinkles. Sculptra's main ingredient, poly-L-lactic acid, has a long history of use in various medical applications.
How much does Sculptra cost?
Generally, a single vial of Sculptra typically costs around $900 but the cost of a Sculptra treatment can range from a few hundred to a few thousand dollars per session. Since Sculptra typically requires multiple sessions for optimal results, the total cost can accumulate over time.
Where is Sculptra typically injected?
Sculptra is typically injected into areas of the face where volume loss and wrinkles are a concern. Common treatment areas include the cheeks, temples, nasolabial folds (smile lines), marionette lines, and jawline. Sculptra can also be used to address other facial areas that have experienced volume depletion due to aging. The specific injection sites will be determined based on your individual needs and desired results.
How does Sculptra work?
Sculptra works by stimulating the body's natural collagen production, which helps to restore volume and improve the appearance of wrinkles and folds in the skin. The main active ingredient in Sculptra is poly-L-lactic acid, which is biocompatible and biodegradable. When injected into the skin, Sculptra acts as a "collagen stimulator," triggering the body's healing response. Over time, new collagen fibers are produced, leading to gradual and natural-looking improvements in skin texture, volume, and firmness.