What if a routine circumstance could dramatically alter the look of your face? Facial trauma can critically alter our ability to communicate, eat, and express emotions. Understanding its common causes isn't only crucial for health professionals, it's key to anyone who values their face's functionality and aesthetic. Read on for a deep dive into what results in this life-changing medical issue.
Understanding Facial Trauma Causes
Facial trauma can result from a variety of circumstances. Frequently, it is the consequence of accidents in high-risk environments such as construction sites, sports fields, or highways. These places put people at a significantly elevated risk for facial injuries.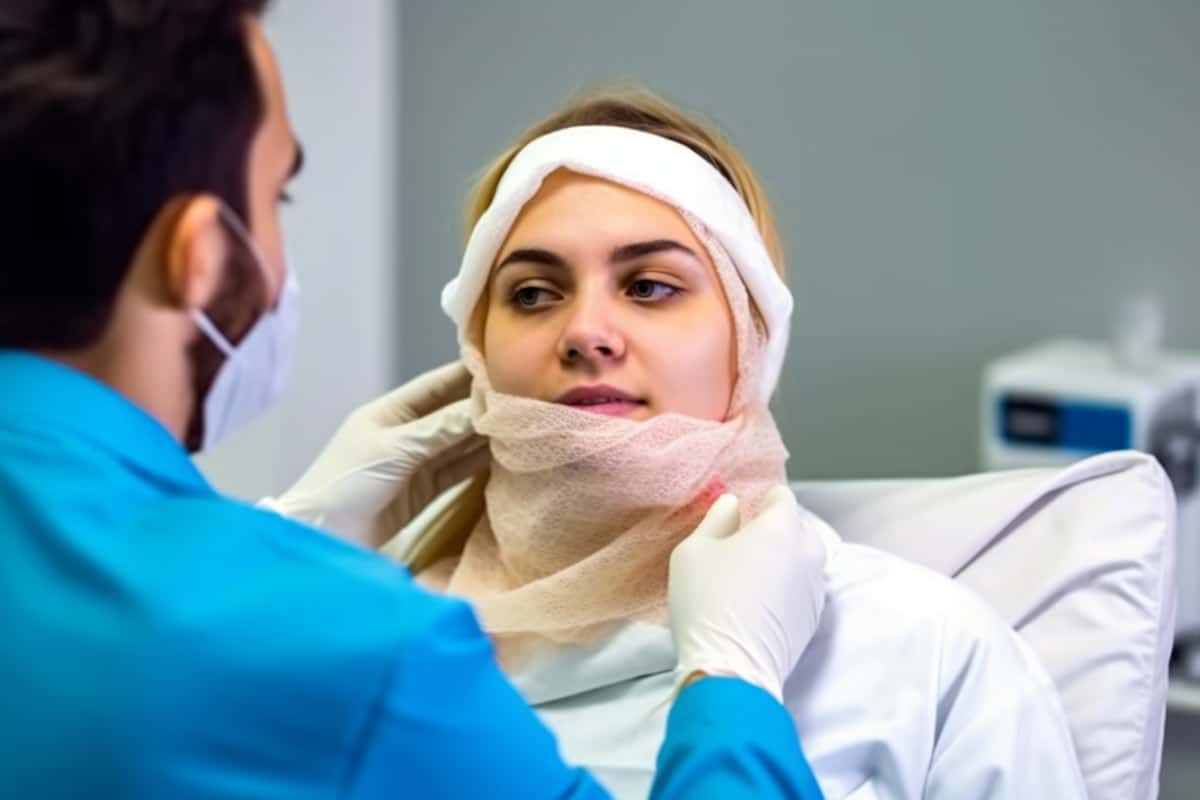 Urban violence and interpersonal conflicts also contribute to a substantial percentage of facial trauma cases. Serious health conditions, like bone diseases or cancers, can also lead to facial deterioration, causing trauma over time.
Understanding the causes of facial trauma can help in the formulation of effective prevention strategies. It is crucial to identify the most common factors and how they impact different demographic groups. This knowledge aids in creating comprehensive public health programs focused on reducing the incidence of facial trauma through safety education and protective measures.
People at Risk for Facial Injuries
Certain segments of the population are more susceptible to facial injuries. People involved in high-risk sports, construction, and individuals prone to falls may face higher exposure to such traumas. Also, patients with certain medical conditions, such as osteoporosis, could be at an increased risk due to weakened facial bones. Though everyone is susceptible, these groups tend to report a comparatively higher number of facial injuries.
Categories of Facial Injuries
When it comes to facial injuries, there are primarily two major areas: fractures and soft tissue injuries. Facial fractures can occur in several parts of the face, including the nose, cheekbones, or jaw. They can result from various causes, such as falls, sports injuries, or even violent attacks. The degree of damage can range from minor jaw fractures or nasal fractures to complex bone fractures, leading to significant cosmetic and functional implications.
On the other hand, soft tissue injuries such as cuts, burns, or bruises affect the skin, muscles, ligaments, and other similar structures. These injuries often occur due to accidents or incidents that cause harm to the surface of the facial skin.
Understanding the type of injury and the extent of it is crucial in determining the appropriate treatment plan. For a quick overview, remember that while facial fractures focus on the solid structures of the face, soft tissue injuries mainly deal with the softer, more flexible parts.
Understanding Facial Fractures
Facial fractures, a type of blunt force trauma, occur when an excessive force shatters the facial bones. The common causes often broken bones in the face involve falls, motor vehicle accidents, and sports injuries – situations that can exert injurious pressure. These fractures alter one's appearance and functionality, potentially affecting critical tasks like eating, speaking, and seeing. Correcting facial fractures often involves complex procedures to restore both functionality and aesthetics.
Soft Tissue Injuries and Facial Lacerations
Facial lacerations and soft tissue injuries often occur concurrently. A thorough examination is essential to determine the depth and extent of these wounds. Proper assessment aids in subsequent treatment approaches, ensuring optimal healing and minimal scarring. Remember, even minor facial lacerations may have underlying soft tissue injuries, the identification of which is crucial for the patient's recovery.
Facial Nerve Injuries
Facial nerve injuries may result from various causes, from major trauma such as auto accidents, sports injuries, or industrial accidents to minor incidents like dental work. Regardless of the cause, the impact on a patient's health can be considerable, involving not just physical discomfort but potential complications like mild to severe difficulty speaking, swallowing, or blinking.
Managing facial nerve injuries requires patient-specific treatment strategies. For instance, a patient may require emergency facial trauma surgery to repair the damaged nerves, or they might need medication to control symptoms and physical therapy to restore normal function.
While recovery may be a lengthy process, the prognosis is generally good with the right treatment, highlighting the importance of addressing facial nerve injuries promptly and effectively. In fact, maxillofacial surgeons and reconstructive surgeons are constantly developing new techniques to improve surgical procedures and enhance patients' quality of life. Rehabilitation also plays a crucial role in facilitating patients' full recovery and return to normal function.
In the broader scope of facial injuries, understanding and appropriately managing facial nerve injuries remain a critical aspect of trauma care and management.
Treatment Options for Facial Nerve Damage
The treatment of facial nerve damage varies greatly and typically depends on the patient's unique circumstances. Techniques range from physical therapy and medication to surgery. Medical professionals choose from these options based on the cause and severity of the nerve damage. The ultimate goal is to restore as much function as possible and reduce discomfort. It's important to consult with a healthcare provider for appropriate treatment options.
Preventing Facial Injuries
To protect against facial injuries, comprehensive measures should be adopted. Key among these is maintaining overall health through regular fitness, a balanced diet, and sufficient hydration. This strengthens the body's ability to withstand and recover from injuries.
Furthermore, using appropriate safety gear such as helmets and face masks, particularly in high-risk environments, reduces the risk of facial injuries and subsequent health problems.
It's also paramount to conduct regular eye exams for optimal eyesight to prevent accidental severe injuries by improving spatial awareness and coordination.
Practicing these safety measures can significantly decrease the incidence of facial injuries.
Health Practices for Facial Trauma Prevention
Adopting certain health practices can assist people in preventing facial trauma. Regular use of helmets during risky activities can reduce vulnerabilities. Training sessions for correct postures and handling machinery can lessen the chances of accidents. The first line of defense is awareness, which allows a patient to avoid potential harm in the first place. These practices can significantly decrease the probability of facial injuries.
Protection in High-risk Environments
In environments where the risk of facial and maxillofacial injuries is higher, certain precautions can be vital. People working in industries like construction or sports that increase facial wound risk should use appropriate protective gear. This could include face shields, helmets, or safety glasses. Regularly inspecting and maintaining this equipment is also crucial for the patient's safety. Always remember that the key to avoiding potential injury is awareness and proper protection.
When it comes to facial injuries, you can't afford to leave things to chance. This is where an expert plastic surgeon like Dr. Kirk Lozada comes into play! With his wealth of knowledge and vast experience, he can guide you through the process of treatment and recovery. So why wait? Reach out to Dr. Lozada today for expert advice on managing and preventing facial trauma.