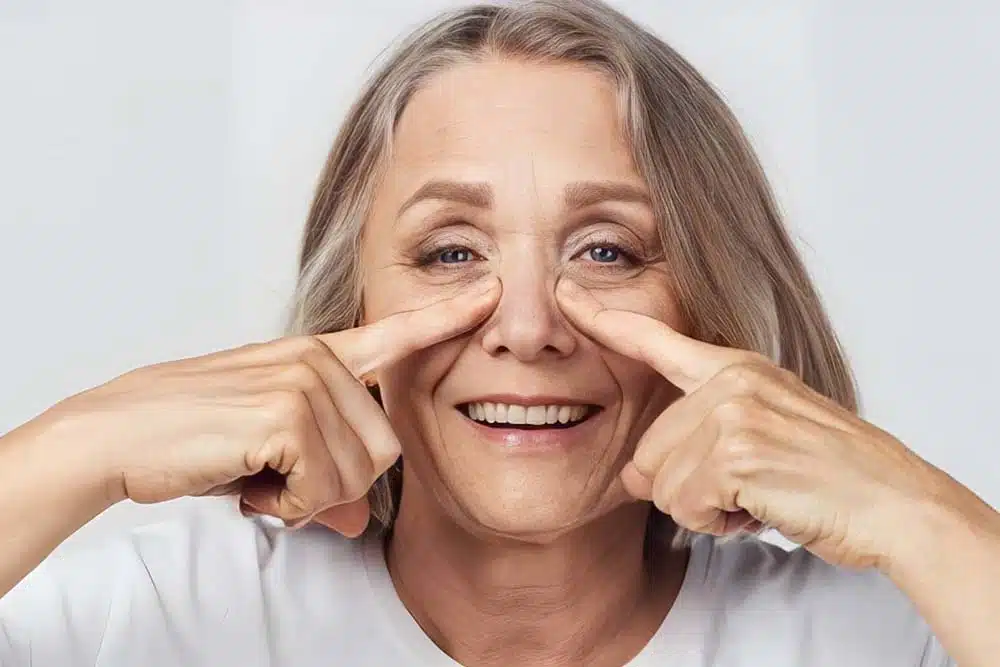 Are you looking for a way to banish the tired look from your eyes? Botox injections provide an effective solution to reduce visible signs of aging, including those pesky under-eye bags. Botox is an FDA-approved treatment that helps to relax the muscles surrounding your eyes, smoothing out any wrinkles and giving you a refreshed look. Here are eight reasons why Botox injections could be the perfect answer for reducing your under-eye bags.
How Botox Can Treat Under-eye Bags
Botox is an injectable treatment commonly used to minimize the visibility of wrinkles and fine lines in the eye region. It can also be used to treat bags under the eyes, which can cause an aged or tired look. Botox injections are administered directly into the muscles surrounding the Under-eye area, relaxing them and causing facial features like eye wrinkles to diminish. This helps create a more youthful appearance while addressing cosmetic concerns in this area. With regular treatments, patients are able to maintain their refreshed look and enjoy a brighter, healthier complexion.
1. A Non-Invasive and Quick Alternative to Surgery
For those looking to reduce the appearance of wrinkles and bags under their eyes, facial plastic surgery may seem like a drastic option. Fortunately, it is no longer necessary with the advent of Botox injections. It only takes a few minutes to inject Botox into the affected area and the results can be seen almost immediately. With regular treatments, patients are able to maintain their youthful look, without having to undergo a surgical procedure or deal with any of its potential risks or side effects.
Botox injections are also much more cost-effective than invasive surgeries, as well as being less time-consuming. Most treatments only take 15 minutes and require no downtime afterward, meaning you don't have to worry about taking time off work or other commitments in order to get an injection. Furthermore, since Botox works by temporarily blocking nerve signals that cause muscles around your eyes to contract, this makes it a very safe procedure with minimal risk of any adverse reactions or long-term complications.
2. The Effects of Botox are Long-Lasting
Botox injections have the ability to relax facial muscles and therefore minimize the appearance of wrinkles and bags under the eyes for cosmetic purposes. The effects of Botox injections can last for several months, helping give your skin a firmer look and reducing signs of aging in the eye region. However, it is important to use an experienced injector in order to get the best results from your treatment as this will ensure that your Botox injections are administered safely and effectively.
Additionally, it is important to understand that Botox is not a permanent fix – although it can slow down the natural aging process, lifestyle changes such as reducing salt intake and limiting facial expressions can help prolong the effects of Botox treatments. Additionally, combining regular Botox treatments with dermal fillers or Laser treatments may be beneficial for patients who want to maintain their youthful look for longer.
3. Reduced Appearance of Fine Lines and Wrinkles
Botox is an effective treatment for reducing the appearance of wrinkles and fine lines in the eye area, as well as minimizing the appearance of eye bags and puffy eyelids. It works by temporarily blocking nerve signals that cause muscles around your eyes to contract, stopping the formation of new wrinkles and helping to reduce existing ones.
Botox can also help stimulate collagen production, which helps to keep skin elastic and supple while reducing signs of aging. For those looking for a non-invasive yet effective way to reduce wrinkles around their eyes, Botox injections are an ideal treatment option.
When it comes to treating deeper wrinkles or expression lines, however, Botox may not be enough on its own. In these cases, a combination of botulinum toxin injections and dermal fillers may be necessary in order to achieve optimal results. Fillers can help add volume beneath the skin's surface, filling in deep creases and making them less visible. When combined with Botox injections, this treatment can work wonders for reducing facial wrinkles while also providing long-term benefits such as increased collagen production and firmer skin texture.
4. It Can Reduce Dark Circles Under the Eyes
Botox injections can also be used to reduce dark circles under the eyes. Botox works by blocking nerve signals that cause muscles around the eyes to contract, which helps to reduce puffiness and eye bags. Additionally, Botox can help stimulate collagen production in the area, which helps to make skin firmer and smoother. This makes it an ideal treatment for those looking to reduce the appearance of dark circles as well as fine lines and wrinkles.
For best results, it is recommended that patients receive regular treatments every few months in order to maintain their desired look and keep their skin looking youthful for longer.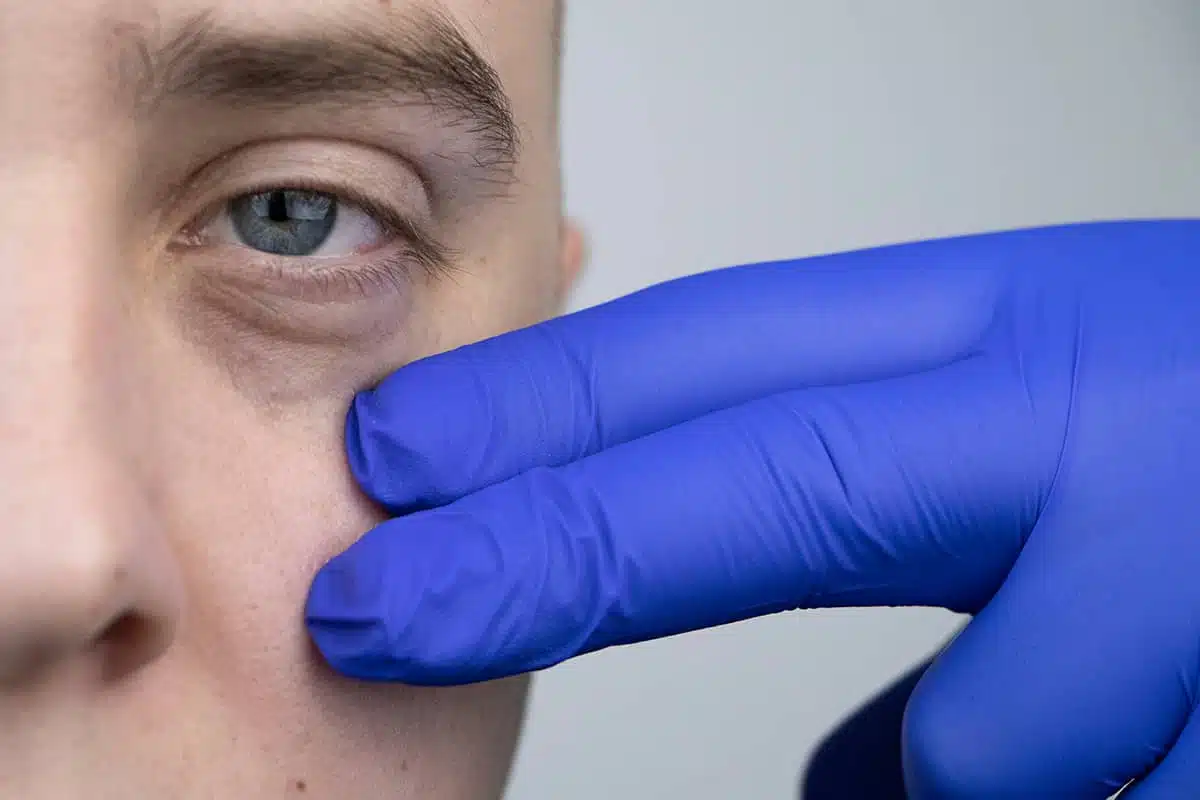 5. Treatment with Minimal Side Effects
One of the main benefits of using Botox injections as an anti-aging treatment is that it has minimal side effects. The effects of botulinum toxin are temporary and typically last for 3-4 months, at which point the patient can return for a new injection session. The most common side effect of Botox is mild swelling or redness in the area around the injection site, although this usually fades away within a few days.
Because the injections are administered to the delicate skin around the eyes, there may also be some minor bruising or pain at the injection site. However, these side effects will dissipate over time and should not cause any long-term harm.
Overall, Botox injections can be an effective anti-aging treatment that delivers visible results with minimal side effects. When performed by a medical professional, Botox treatments can help reduce fine lines and wrinkles along with puffiness and dark circles under the eyes with little to no downtime required.
6. Botox Can Boost Your Confidence and Self-Esteem
The appearance of under-eye puffiness, dynamic wrinkles, and dark circles can be a source of insecurity for many people. Eye treatments that reduce the signs of aging and tiredness are becoming increasingly popular as a way to boost confidence and self-esteem.
Patients who feel insecure about their appearance due to age-related issues may find that Botox injections provide them with a much-needed confidence boost. Results last for several months, allowing you to maintain your desired look without having to constantly worry about eye puffiness or wrinkles returning.
7. It can be used in conjunction with other treatments
Botox injections can be used in conjunction with other cosmetic treatments to improve the appearance of loose skin and fine facial lines. For instance, combining Botox with dermal fillers can help to reduce wrinkles while also restoring lost volume and lifting sagging skin.
Botox can also be combined with laser resurfacing treatments or chemical peels to further improve results. This combination approach allows for a customized treatment plan that is tailored to each individual's needs and goals, making it possible to achieve even better results than would be possible from either treatment type alone.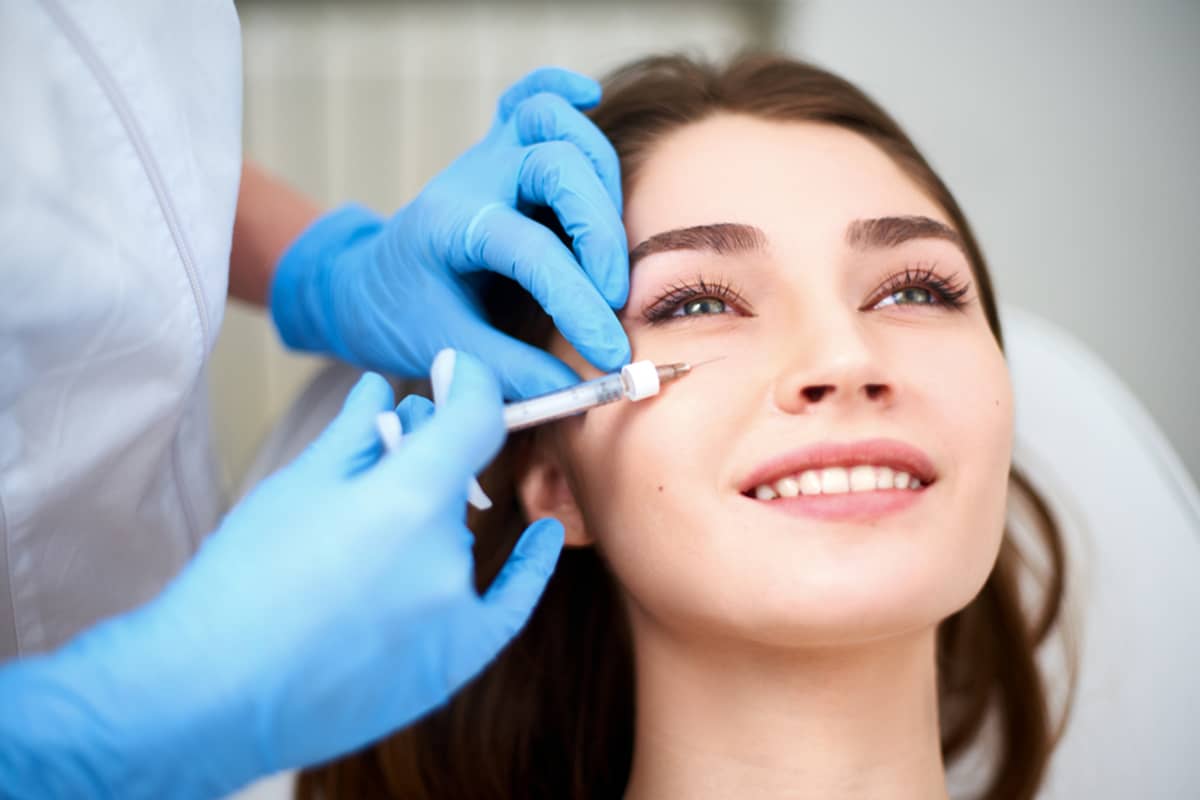 Who is an ideal candidate?
An ideal candidate for Botox injections for under-eye bags is someone who has healthy skin and is looking to address the appearance of eye wrinkles, droopy eyelids, or bags under the eyes without undergoing more invasive aesthetic procedures.
For those suffering from constant lack of sleep or exhaustion, Botox is an excellent option as it helps reduce puffy eyes while also providing a more youthful look overall.
The results are temporary, so those who are seeking an alternative treatment that can provide short-term improvement may be best suited for this procedure. It is important to consult with a certified plastic surgeon before deciding to proceed with Botox injections as it may not be suitable in all cases.
Ready for a big change?
If you're looking for a safe and effective way to reduce the appearance of under-eye bags, Dr. Lozada at his Philadelphia plastic surgery practice is your go-to provider. With his experience and expertise in Botox in Philadelphia, you can trust that you'll receive top-notch care with minimal downtime. Schedule an appointment today to learn more about how Botox treatment plans can help improve your eye health and give you a boost in confidence!